WHAT IS TANTRA?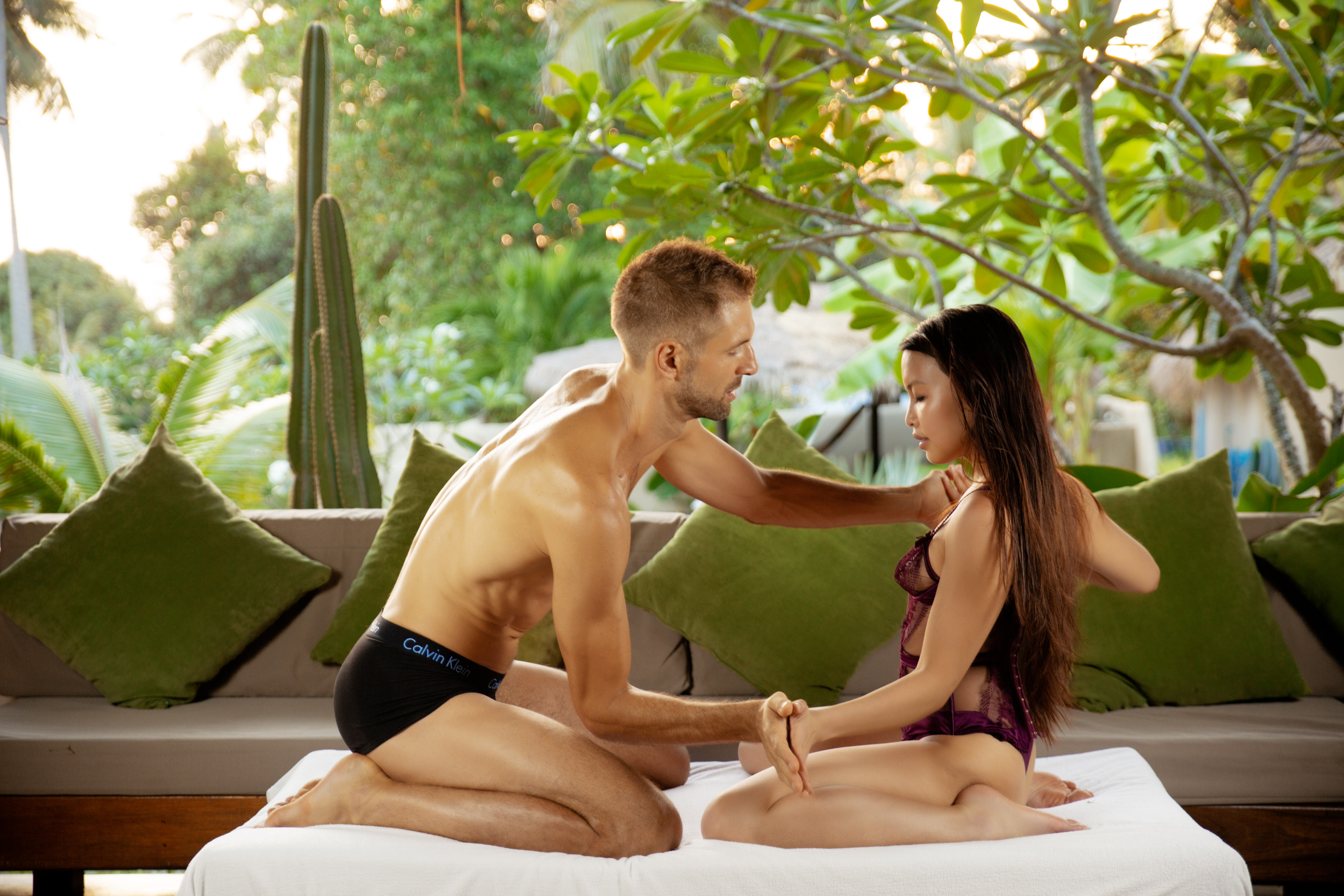 Tantra originated a long time ago in India. It consisted of written instructions for meditation and bodily practices that were aimed at leading the practitioner towards self-realisation. Over the centuries, tantra has enjoyed many different forms of expression in so many times and places.
In the west, tantra - sometimes called neo-tantra - has become mainly associated with doing sexual practices. These were aimed, among other things, at generating sexual energy and spiritual transformation. In this context sexual relations become sacred.
At Ultimate Lovers, we aim to translate these sexual practices in down-to-earth exercises that anyone can do, not matter their background or former experience. We give you enough of the science and explanation you need to get started, show you beautiful demonstrations how to do the exercises, and then it is up to you.
You don't need to study sacred texts and go to dozens of workshop to learn about and experience real intimacy, deep connectedness and great sex. Let us guide you on your way of becoming an Ultimate Lover.

Why would I learn about and improve my skills in the bedroom?
Conscious Touch, Tantric Massage and Tantric Sex are skills that can be learned and practiced. It's common to take piano lessons to learn how to play the scales. It's also normal to take surf lessons to learn how to ride the waves. But where do you learn the art of great sex? Not at school, usually not from your parents, and certainly not from the online fast food porn that you can see within two mouse clicks.

There are hundred of books and workshops on offer, but people often find books too boring and workshops too intimidating. That's why I've created an online course that is deep, exciting, and can be done in the comfort of your own home and at your own pace.