As a medical scientist who also practices spirituality and studies psychotherapy, I am naturally drawn to studying the physical and psycho-spiritual aspects of human interaction. I am fascinated by ways in which I can explore and authentically express the light and dark aspects within myself. In sexuality, I've found this full range of light and dark expressed within Tantra and BDSM.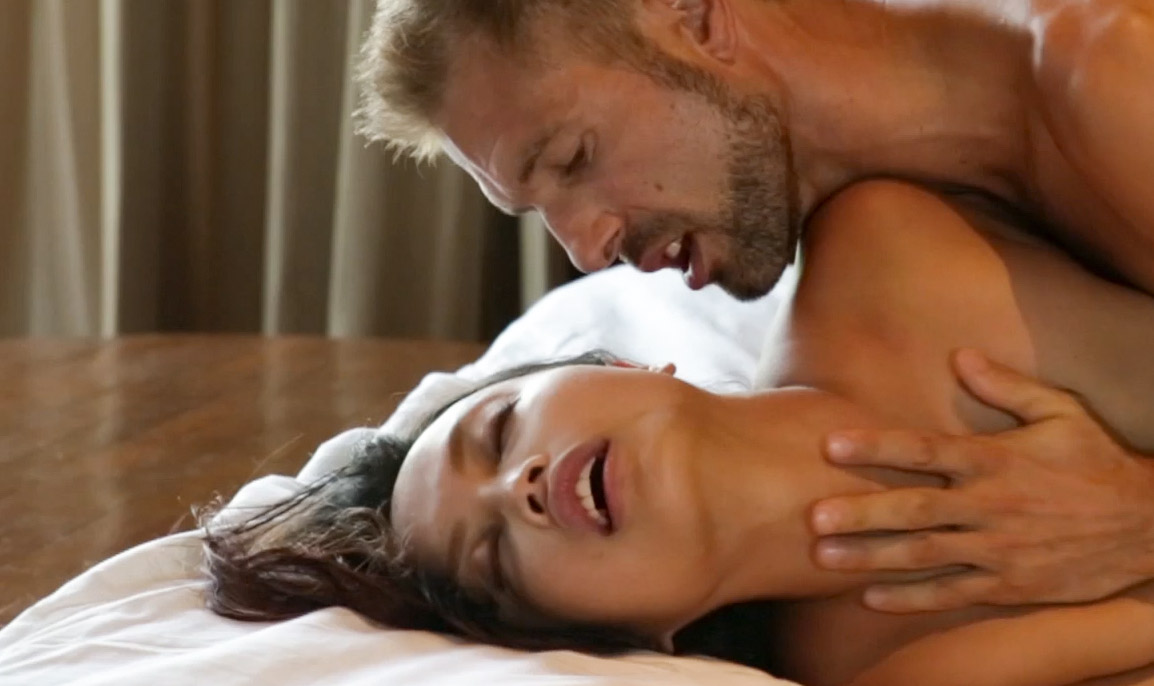 The practices of Tantra and BDSM look wildly different, but many of the elements at play are actually alike. I'm going to share my experiences with a BDSM master and a tantric gigolo. Both men were deeply conscious and skilled at navigating sexual play towards greater pleasure. Both guided me into opening deeper than I could open myself. So what is it about these sessions that make them so similar?

Erotic Polarity is Intensified 

Erotic polarity is the play between masculine and feminine sexual energies. I see 'master' and 'slave' in BDSM as simply the equivalent of the 'masculine' and the 'feminine' in Tantra. One is the force of directive penetration; the other is the force of energetic reception. Both are active roles and are essential in creating a fully polarised sexual dynamic.
The desire to dominate is not so dissimilar to the masculine desire to guide, penetrate and ravish. Likewise, the desire to be dominated is not so dissimilar to the feminine desire to be surrendered to love and be guided toward greater pleasure and openness. The extreme charge created by embodying these roles results in an exchange of energies that heighten erotic arousal.
Presence is Essential for Letting Go 
Both men had a strong masculine presence. As the 'feminine' partner in Tantra and the 'slave' in BDSM, I was able to let go completely because I felt that I was in good hands. Feeling that they were fully there with me – instead of lost in their mind or sensations – made me feel safe. 'Surrendering' in Tantra and 'submitting' in BDSM felt the same. Both require a great amount of trust, openness, and vulnerability.
In my experience, trusting is energetic and intuitive. It's a somatic response to someone's presence. My muscles relax and my breathing slows down if I feel safe. A relaxed mind and body allows me to dive deeper in both practices. I could be in physically or emotionally challenging situations, and I would still be able to let go and surrender as long as there is trust.
Attunement Enhances the Experience 
Attunement is being aware of what your thoughts, feelings, sensations, desires, and judgments are. One must have a certain level of awareness in order to be able to tune in deeply to themselves, to others and to their surroundings. The 'masculine' partner and the 'master' are responsible for 'guiding' the sexual play. They need to be sensitive and open to feeling both theirs and their partner's needs. This is counter-intuitive when most people equate 'masculine' to 'stoic and invulnerable'. It requires a degree of heart-openness, vulnerability, and a willingness to feel their own desires whilst letting in my experience.
Both men had highly attuned sensitivity. They were skilled at sensing subtle energies. They paid close attention to elements such as breath, movement, sound, intention and attitude. They could feel into me and intuit what would serve both of us best in every moment. They checked in regularly to maintain connection, polarity and a safe space. This could be as simple as prompting me to keep breathing or to look at their eyes to stay connected, or it could be things like throwing me around, holding me down and saying dirty things to increase arousal.
Heart Connection is Not Just for Tantra
When I am with a strongly present man, I feel that they are penetrating not just the pussy, but also the heart. It is only when I am penetrated by their depth of consciousness as well as their penis, that I am opened sexually and emotionally. Heart orgasms are euphoric. I feel like I'm radiating the love that comes from deep within my being. One may initially think that heart connection only exists in Tantra, but there is actually a beautiful connection in both.
Pain & Embodiment
Both men taught me how to work with pain – through spanking and whipping in BDSM, and massage and pressure points in Tantra. The pain forced me to be more in my body. It made me more present. It reminded me to open when I wanted to contract. I worked with the pain to learn how to relax further. Connecting with my body intensified my senses. I noticed and felt everything. 
Learning through Direct Experience  
BDSM and Tantra both have the ability to induce deep, profound and insightful moments. As well as altered states of consciousness and energetic shifts, I also experience clarity through these sessions. When I establish enough trust to let my mental and physical guards down and allow myself to be guided to a state of complete surrender, I find my defenses and usual contractions fall away. I am able to explore parts of myself which are usually repressed. My patterns become clear, thus providing an opportunity to befriend fears and discover ego attachments. This facilitates growth - not just in sex - but in all aspects of my life.
Sexuality is one of the strongest tools we have for exploring the being through the body. When I engage in 'extreme' practices and push my edges, I notice things that would never come up the same way if I was meditating alone. Practices like this could be considered two-bodied meditations – it triggers fears, contractions, yearnings – all things that would never come up without being in relationship with another person who embodies an opposite energy. Self-realisation is understanding oneself. Self-actualisation is experiencing this understanding practically. It is one thing to stay within the self and realise one's boundaries and cross them theoretically, yet a whole other level to have another take you on that journey with them.
Both Practices Open Full Spectrum Sexuality
BDSM and Tantra, when practiced consciously, can be seen as the exploration of the full spectrum of sexuality. Embracing the light and dark aspects within ourselves makes us whole. They also magnify the dance between the masculine and feminine, which we all have within each of us. They can be used to freely express our natural desires with love, openness, and awareness. One can experience sex as physical evolutionary expression all the way to two souls seeing the divine expressing through each other. Anything that leads us to greater sexual deepening will serve us.