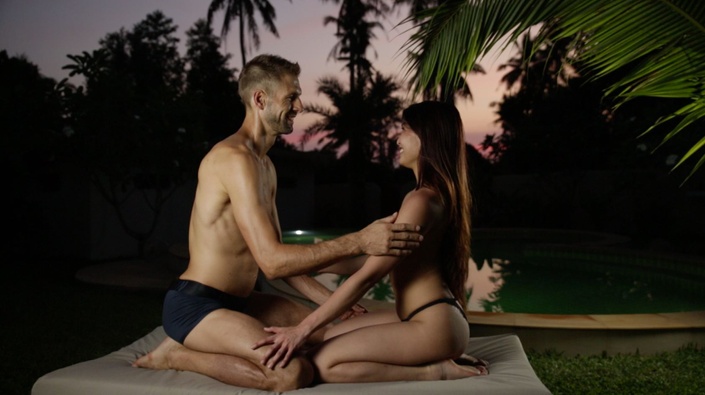 Date Night 2: Awakening the Senses
Resensitize your body, discover how you both like to be touched & learn to give your woman a sensual explorative massage.
Watch Promo
IF YOU HAD KNOWN BEFORE WHAT YOUR BODY IS CAPABLE OF...
This second Date Night builds on top of the first. We have found that many people are desensitized or even numb to sexual touch. As a result, they feel much less than what their bodies are actually capable of. Curious to learn more? We will guide you in awakening your senses. You will be amazed by what your body can do and how much more you can feel!
We have also seen that most people are better in pleasing their partner than doing what they like themselves. We often don't even really know what we like ourselves because we are thinking for our partner. In this Date Night we will help you explore what you truly like. We also encourage you to do this with the help of your partner during our inspiring exercises.
Course Curriculum
BEFORE WE START
Available in days
days after you enroll
EXTRAS
Available in days
days after you enroll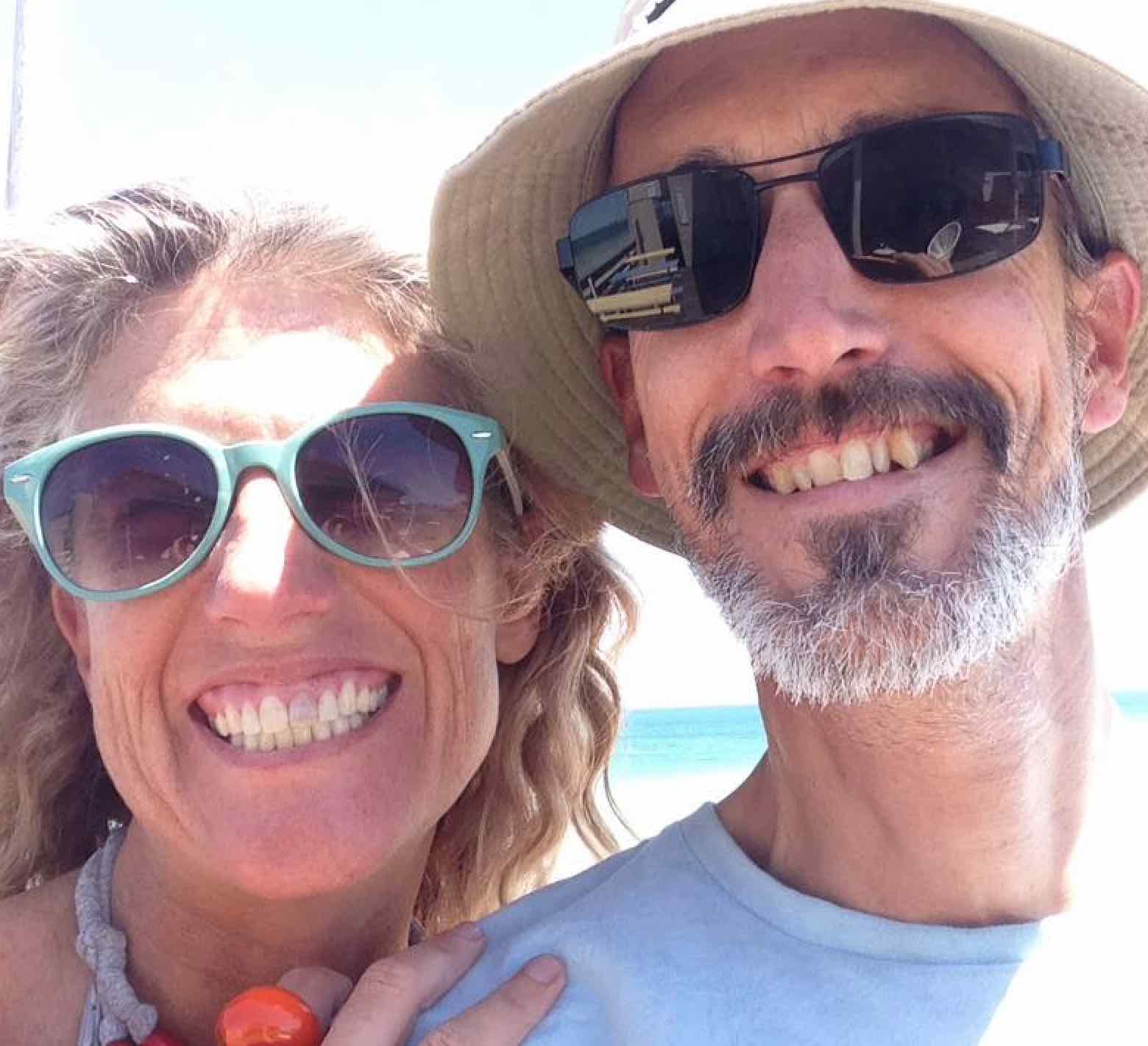 "After this Date Night we had the best sexual connection we ever had in 18 years!"

"We have been together for 18 years. Before we did this course our sex life got a bit stuck, but this course really helped. We had some really good experiences during the course. We even had to stop a video halfway a date night because we had so much fun to have the best sex we ever had:)
It was helpful to learn taking the time, not rushing, breathing together. Putting music on, preparing. Massaging each other. The course has helped us explore what we each like and to understand what the other likes and to communicate about that.
The Date Nights are really well presented. Very straight but thoughtful. The exercises are powerful. The videos hold a space to explore and have fun. Easy to follow and easy to enjoy."
Lyndall & Rich - Adelaide, Australia
WHAT YOU WILL LEARN DURING THIS DATE NIGHT
✓ Energize your body with powerful breath work
✓ Resensitize your body and learn to use touch for your own pleasure
✓ Discover exactly how you and your partner like to be touched
✓ Learn a step by step sensual explorative Tantric massage for the woman
✓ Learn these essentials of Tantric lovemaking:
The science behind prolonged eye contact and why it is so important

How to listen to your senses and tune into your partner

Get insights in the do's and don't of peak orgasms

Learn how to spread energy through both your bodies to prolong lovemaking
WHAT WILL YOUR EVENING LOOK LIKE IN DETAIL?
START WITH PREPARING YOUR DATE NIGHT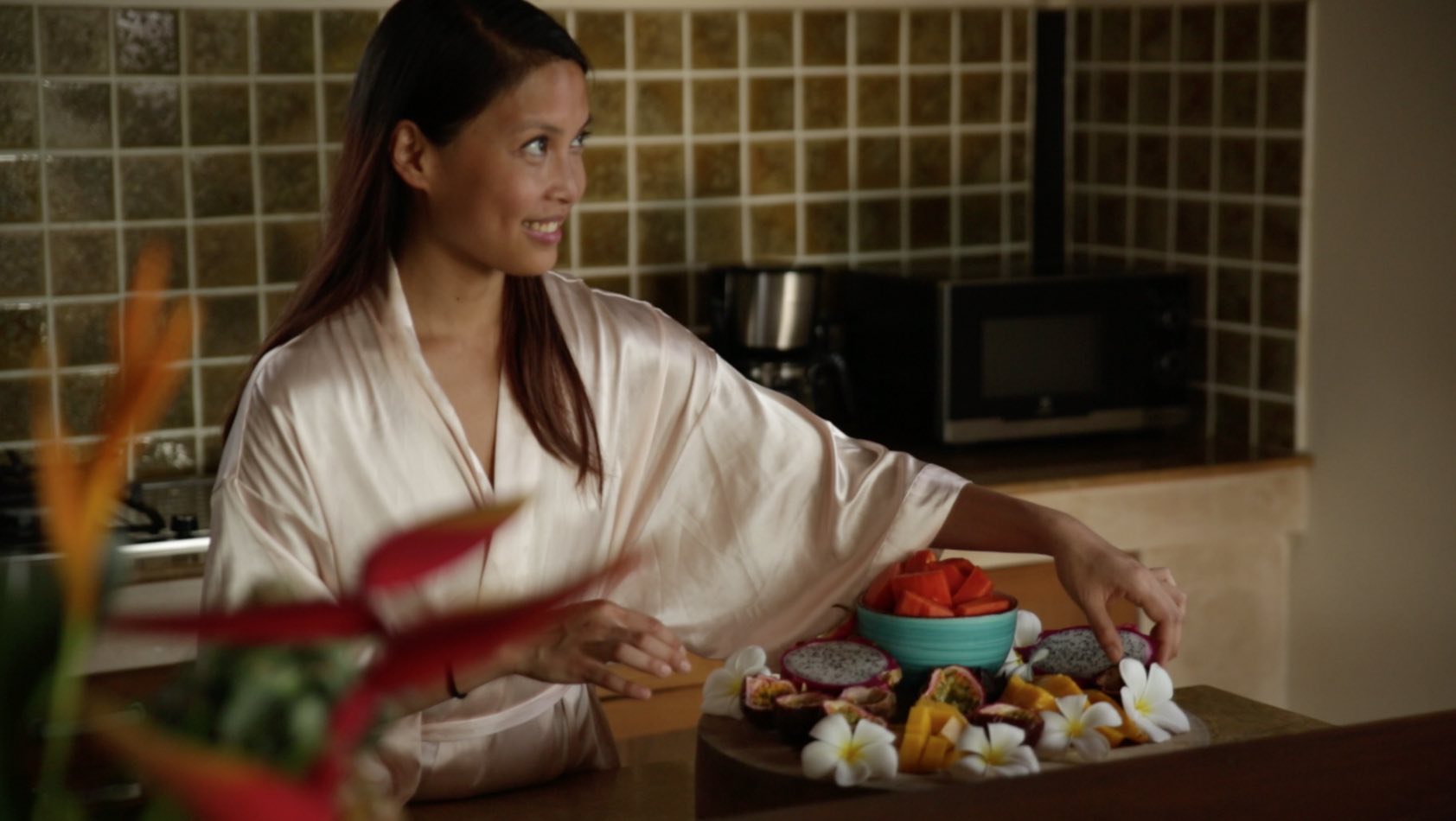 Good preparation and enjoying the anticipation is key! We will show you how to get ready for Date Night 2. We will start by creating a sexy space.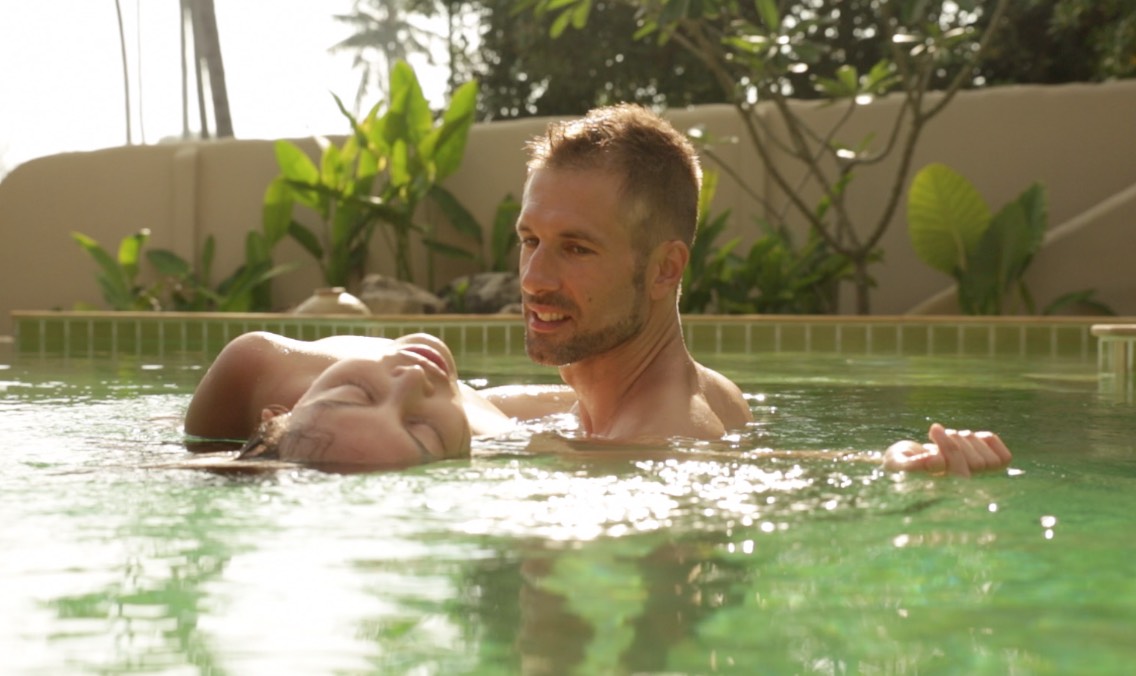 Then we will give you some tips and inspiration on how to get in the mood on the days leading up to the Date Night.
WE KICK OFF THIS DATE NIGHT WITH A POWERFUL BREATHING EXERCISE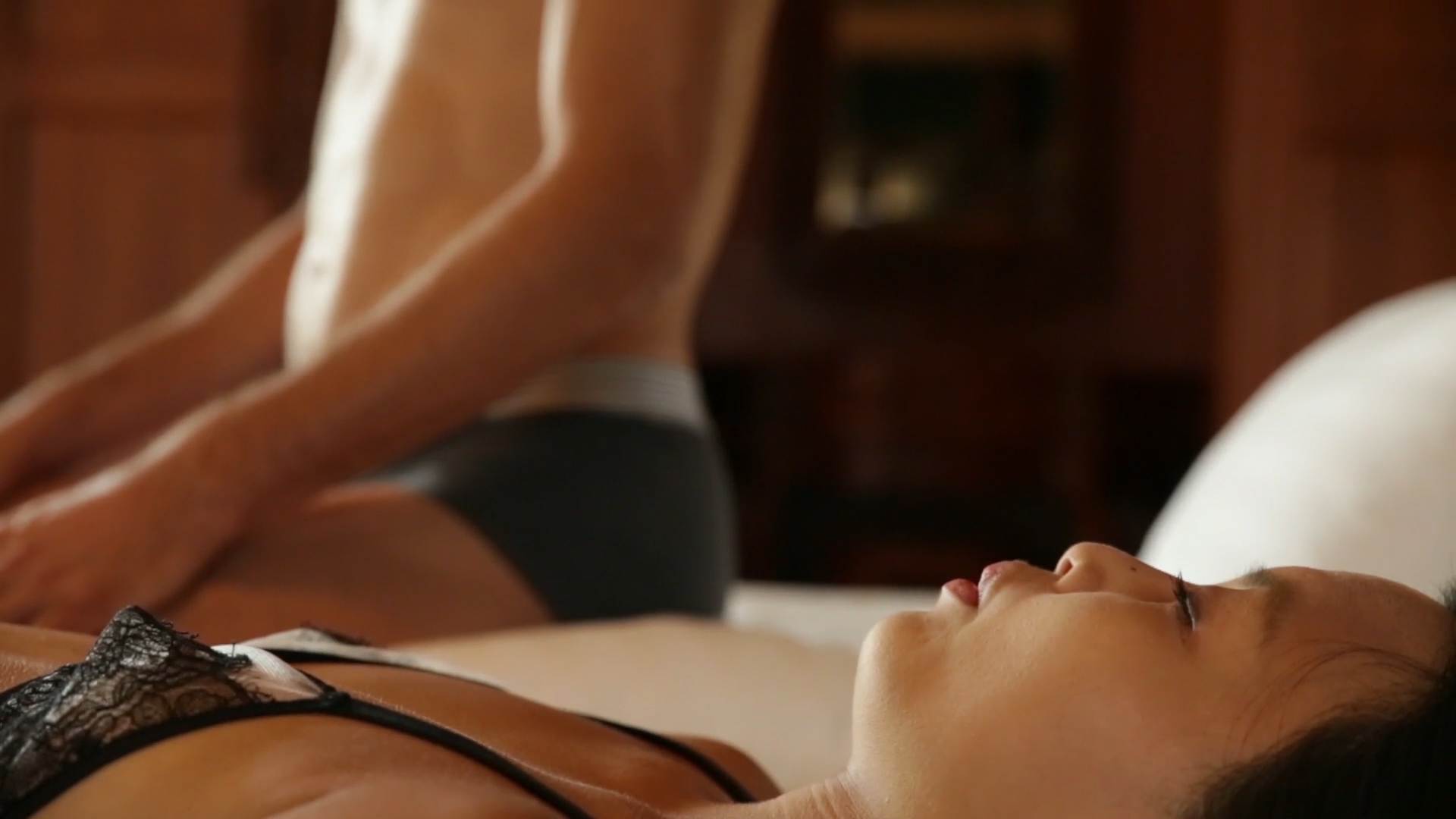 Deep, steady breathing comes naturally to us as infants, but due to the daily stresses of life, adults end up using only a third of their lung capacity. Also in sex, most people are used to short shallow breathing. This makes it very difficult to enjoy sex to its fullest with a relaxed body and mind.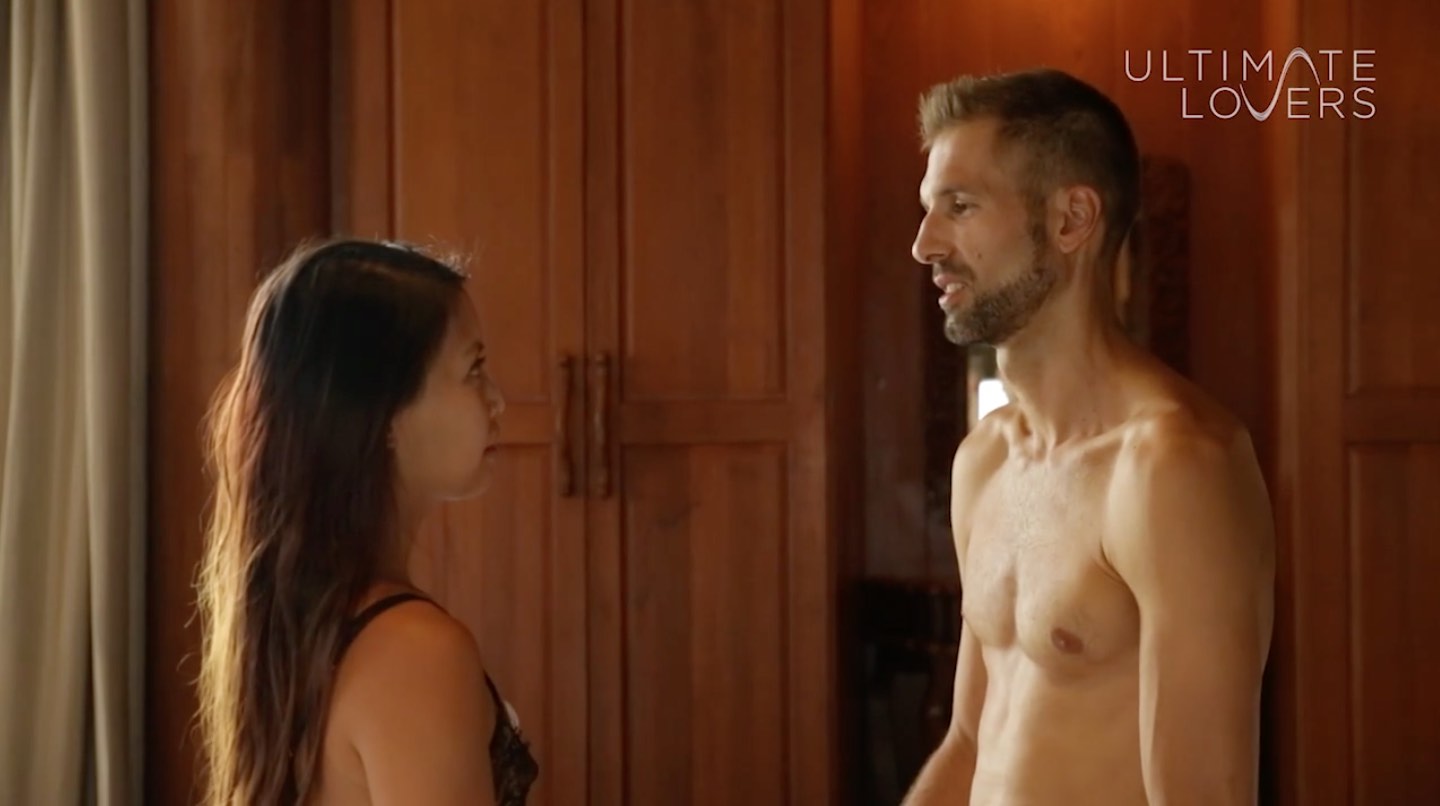 This powerful breath work exercise will help you relax and energise your body. It is a great way to start your Tantric Date Night.
THEORETICAL BACKGROUND & SCIENTIFIC FUN FACTS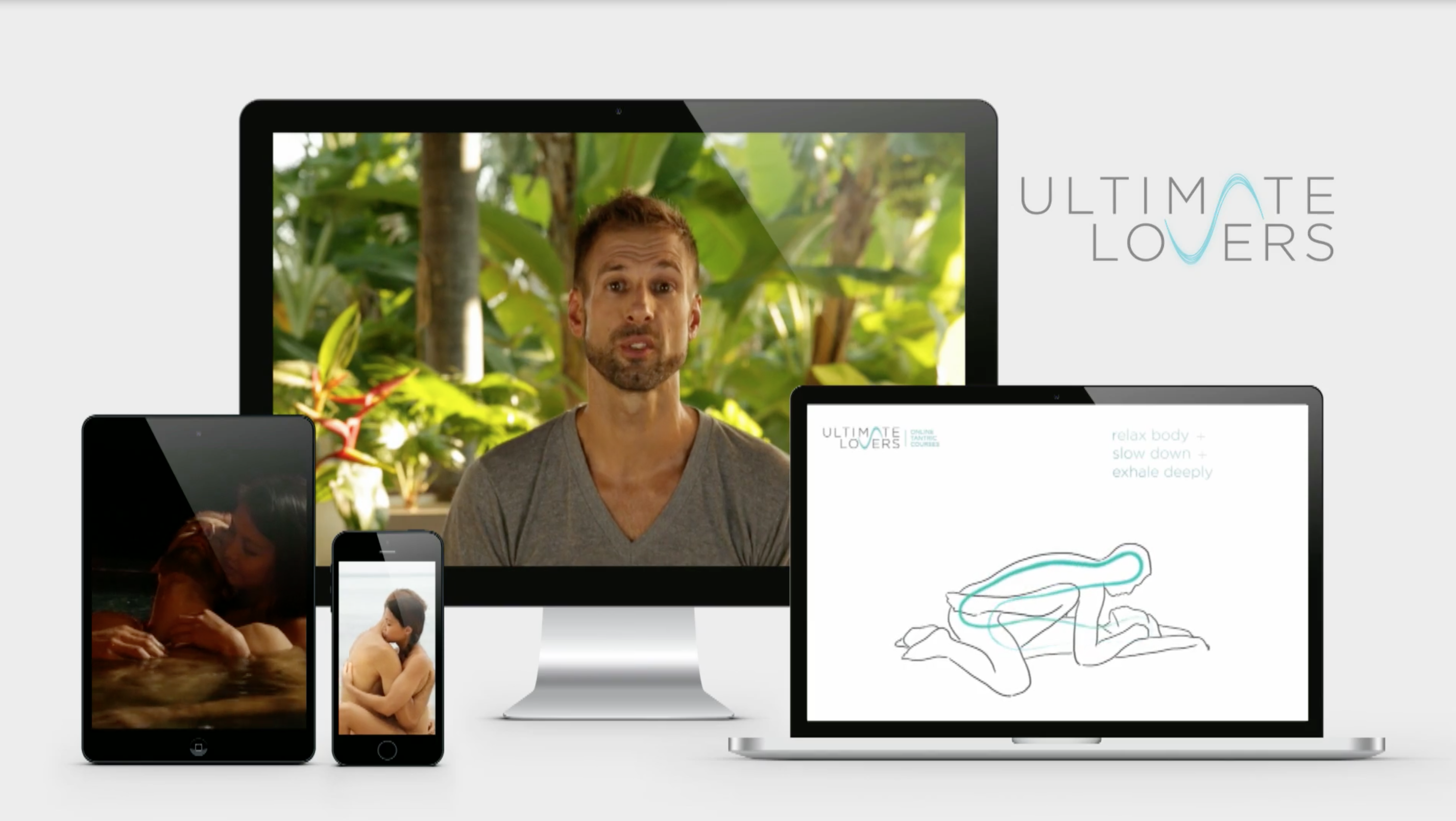 Before every exercise, your instructor Yves will explain the goal and relevance of the exercise with theoretical background. We also include animations to show you what happens in your body on a scientific level as well as energetic level during the different exercises.

START RESENSITIZING YOUR BODIES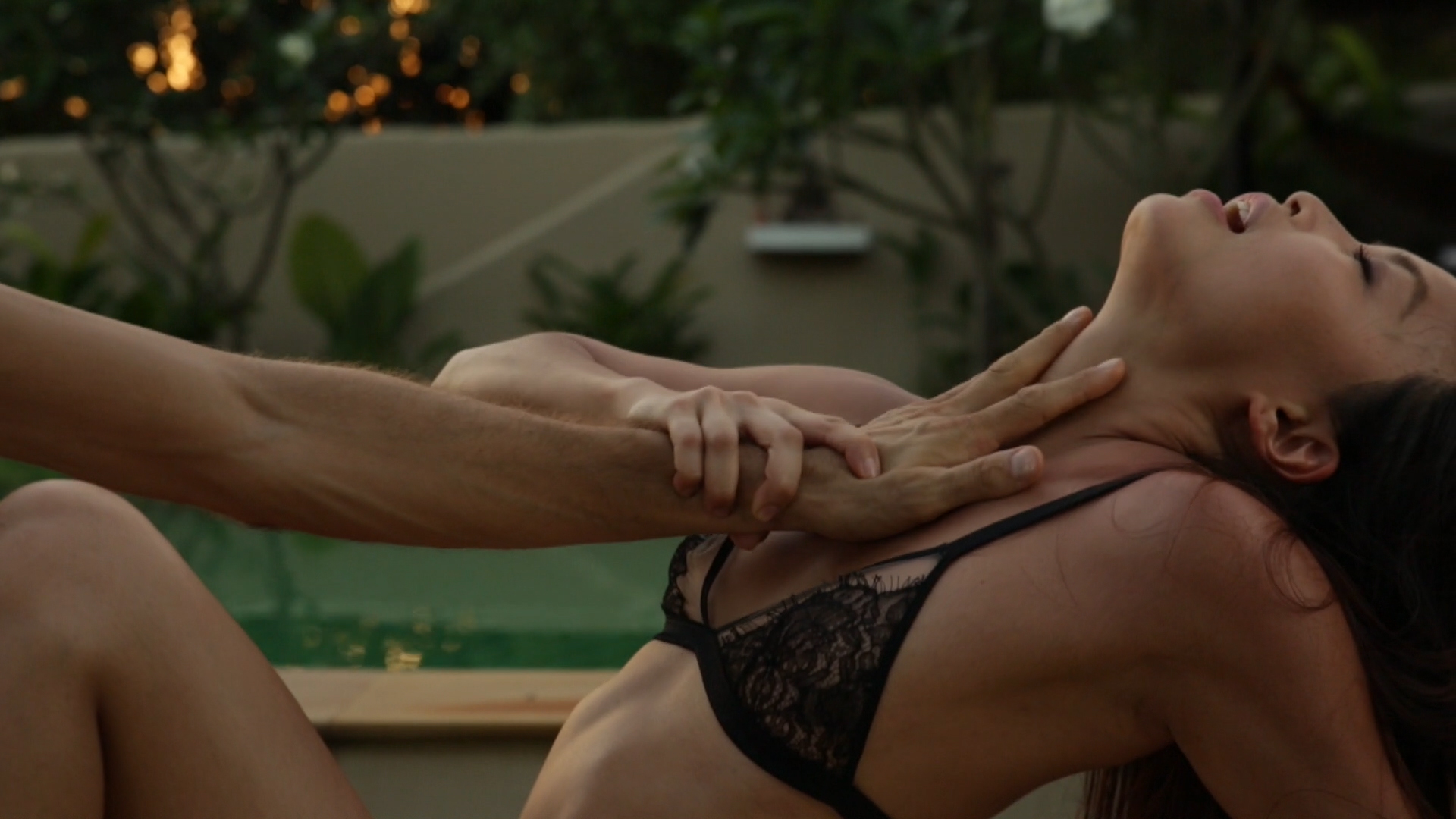 In this Conscious Touch exercise we take what we learned in Date Night 1 to the next level. We are going to resensitise our touch throughout our whole bodies.
Yves will explain the importance of experiencing pleasure through the direct pleasure route. Touching your partner for your own pleasure instead of trying to get a positive response from them is not that easy. You may need some time to rewire your brain for this.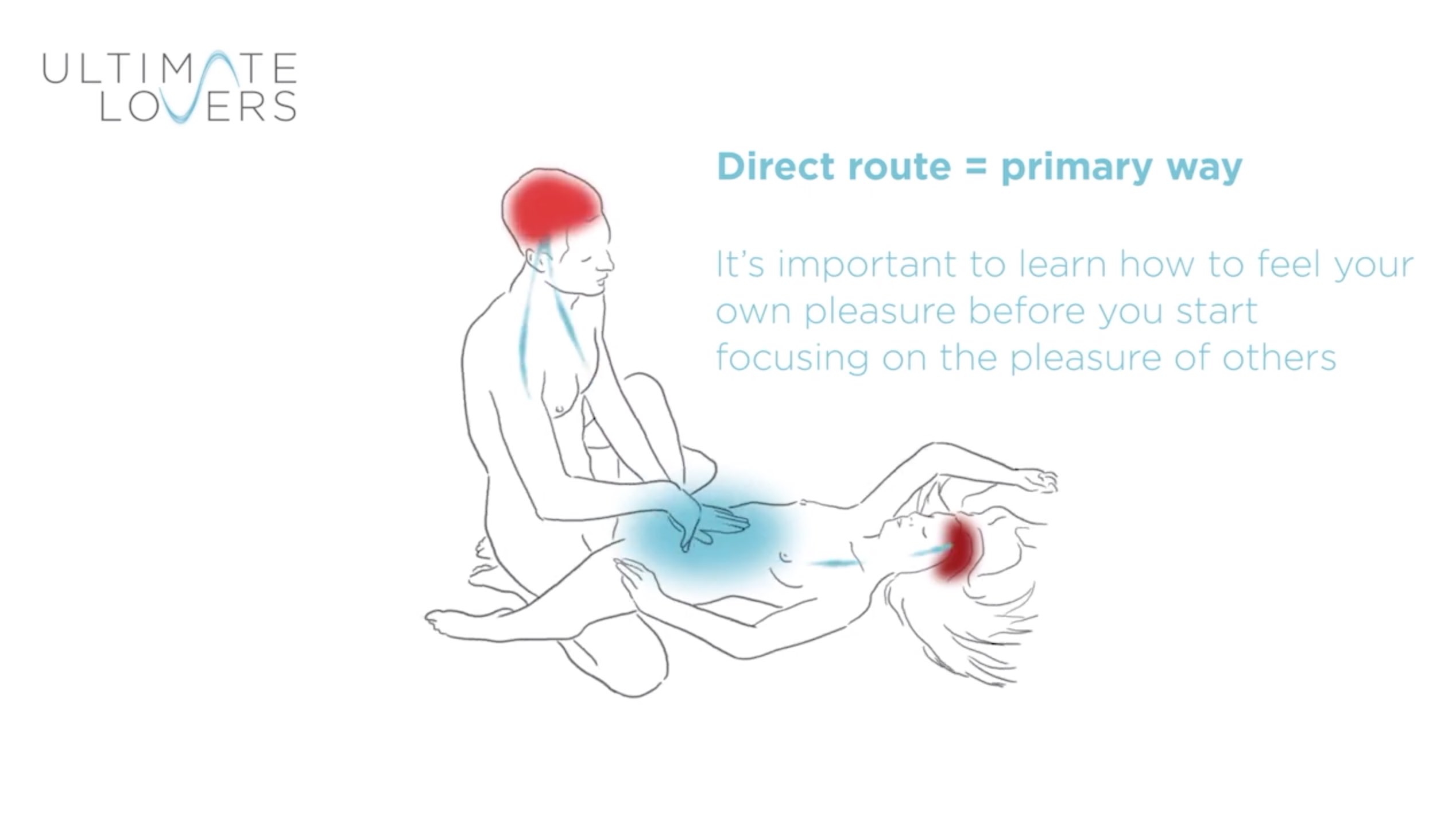 This playful exercise may be a bit challenging at first. But the more you do this exercise, the better, more juicy, playful and creative it gets!

TOUCH ME, TOUCH YOU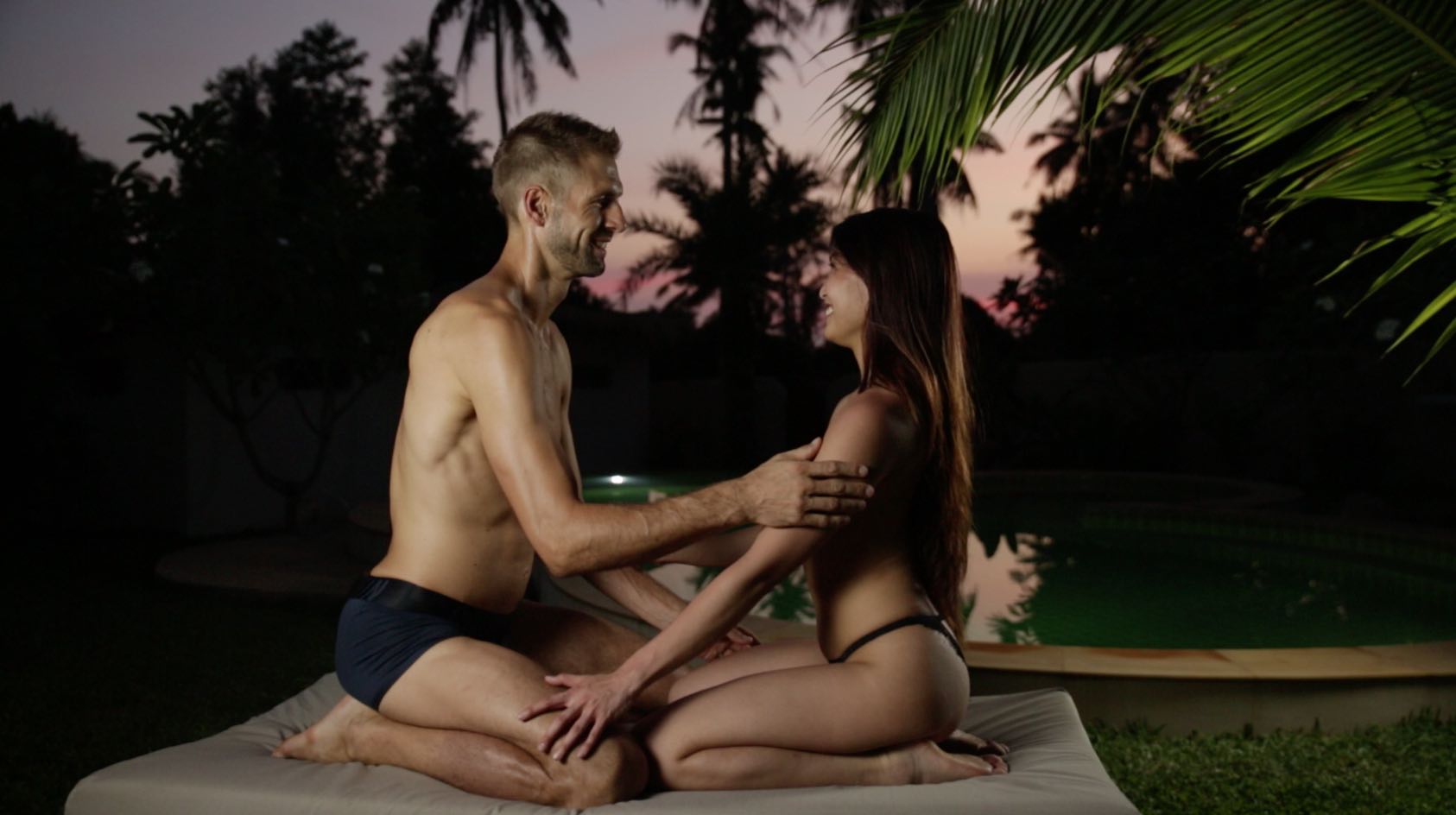 It is time to teach your partner how you want them to touch you. And if you don't know exactly how this is, don't worry! In this next exercise you will find out quickly enough. The more inventive you get, the bigger the chance you discover something new about what you like.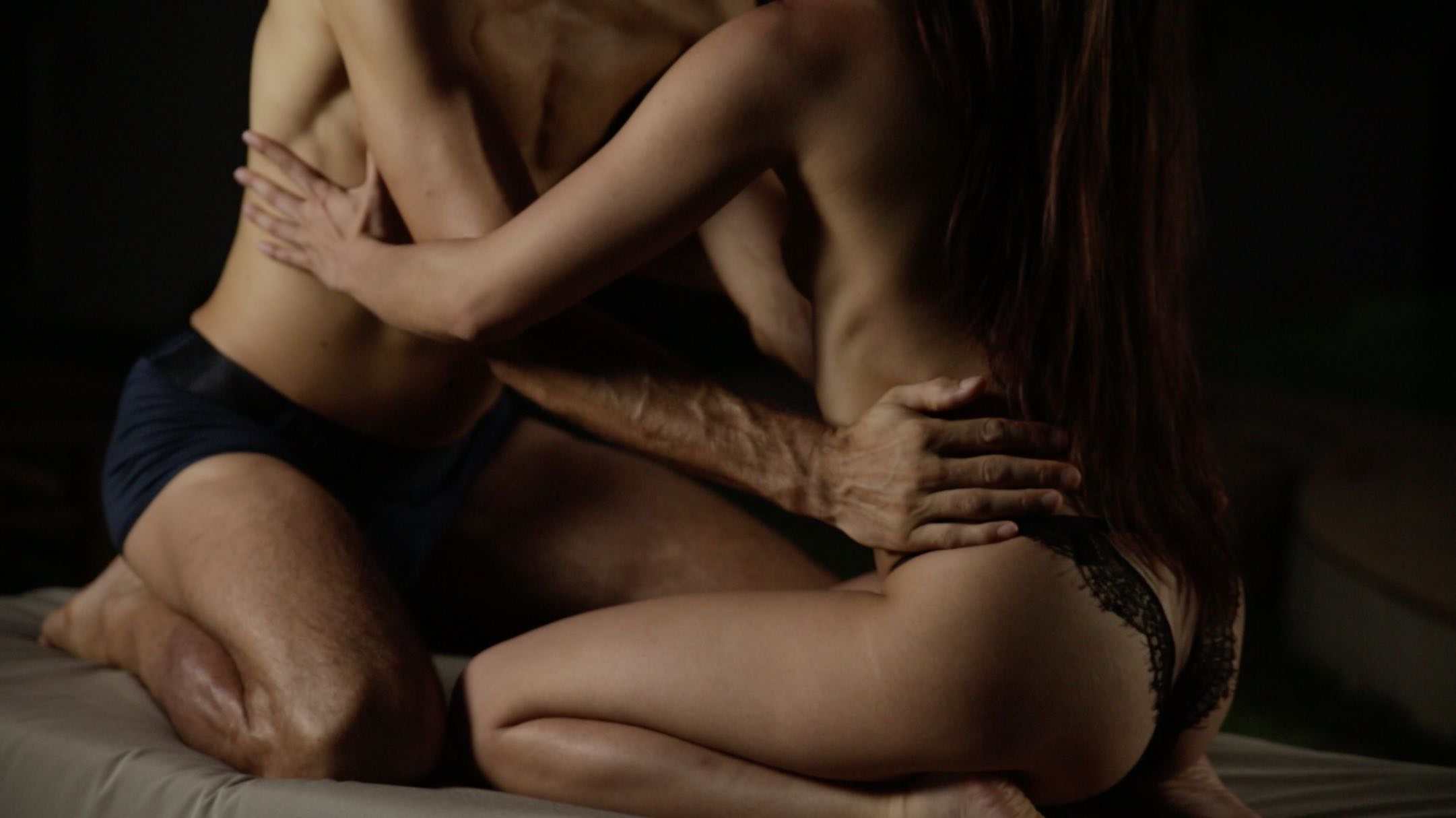 This is a win-win situation! You and your partner both get to know your own bodies better, and each others.

RESETS AND SHARINGS BETWEEN EXERCISES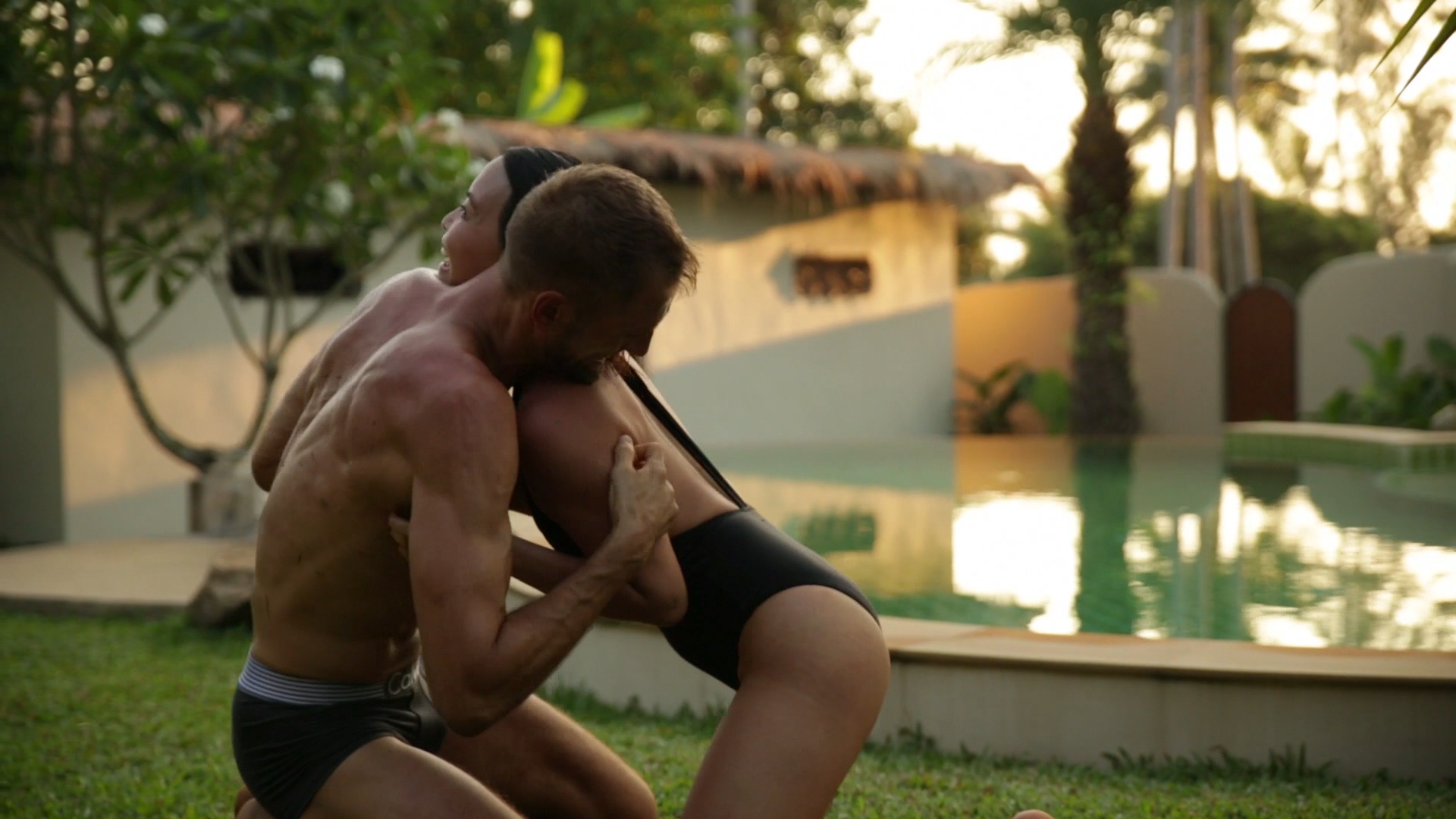 In order to keep things from getting too serious, we will provide you with fun and light exercises to reset yourselves in between all the main practices.
In the Tantric Date Nights, you will be working intensively with your bodies. You will learn everything you need to learn through bodily imprints. To be embodied means to be fully present in your body during sex. It's about feeling your body fully and connecting with your senses, instead of being stuck in your head or your genitals.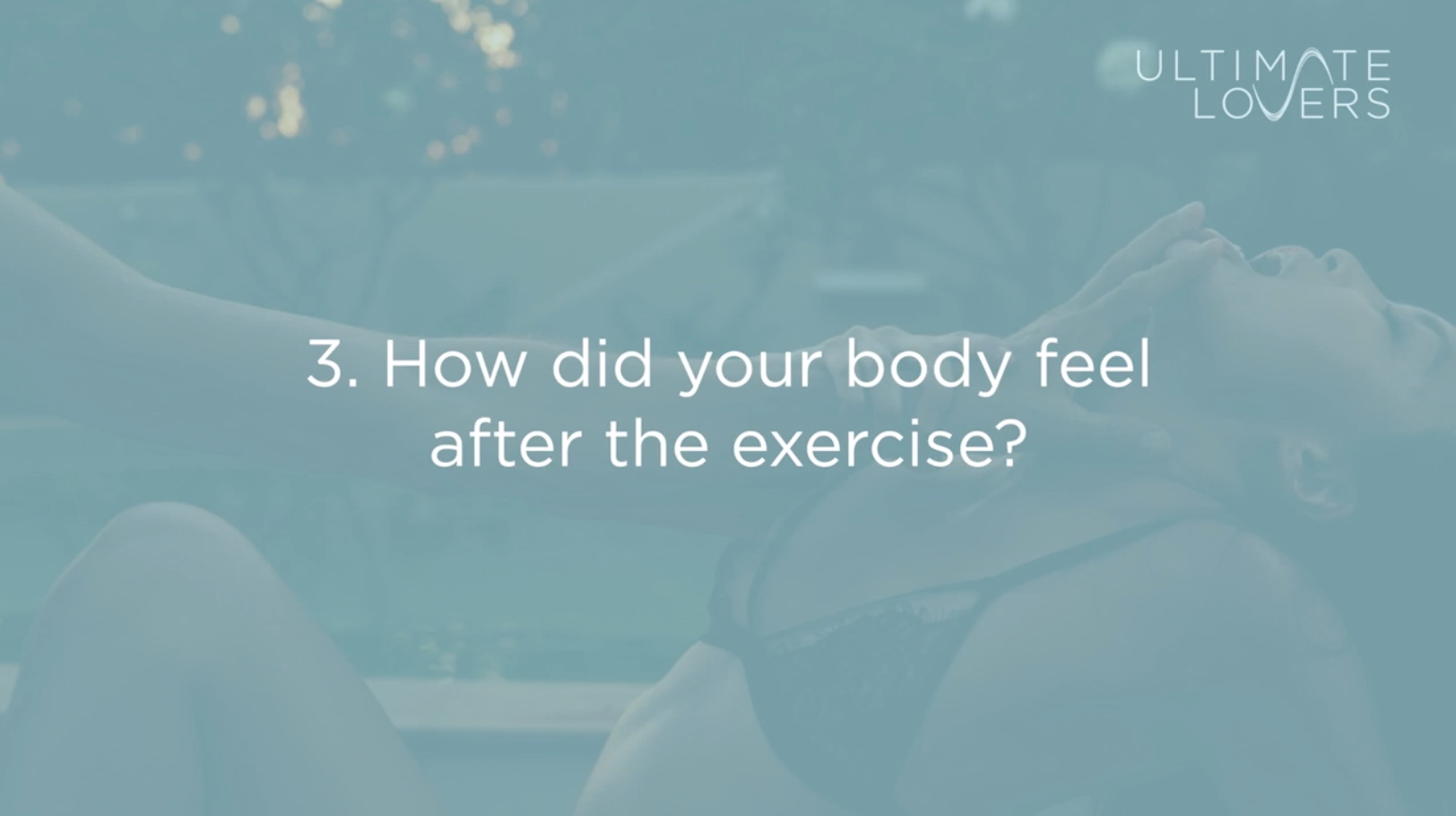 In order to improve embodied awareness, and to learn from and understand each other, you will need to learn how to share your experience with each other. In this Date Night, we will guide you through this sharing process.
LEARN HOW TO GIVE YOUR WOMAN A SENSUAL EXPLORATIVE MASSAGE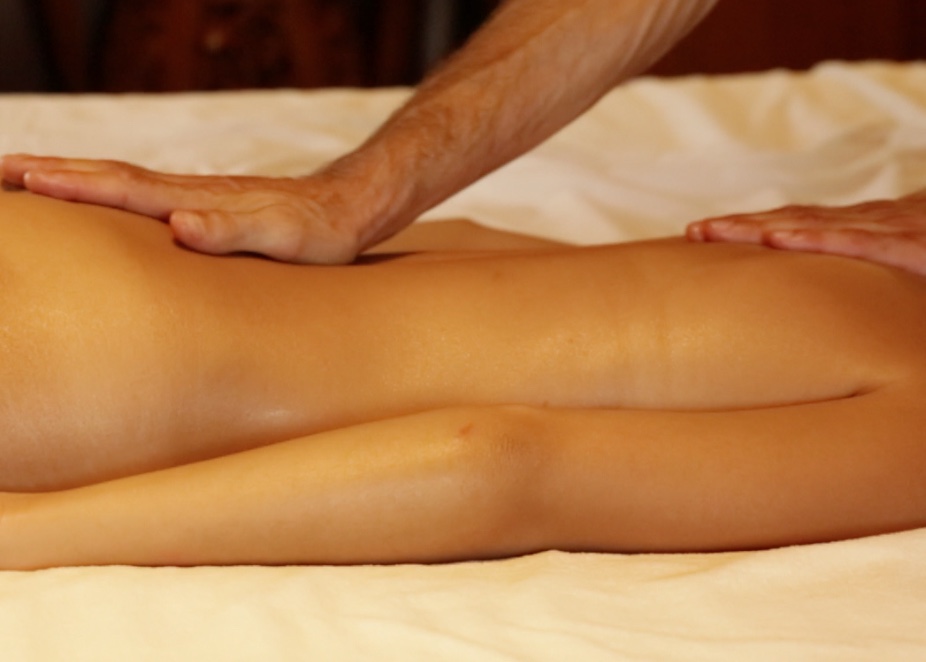 Most people have limited understanding and experience of how to touch another person in a way that opens up the body and raises the sexual energy. To help you with this, we have included a beautiful massage in every Date Night.
In Date Night 2 it is time for the woman to be pampered! We have created a beautiful, sensual and explorative massage for you to follow. All the man has to do is watch and copy Yves' moves as he works on Ester's body.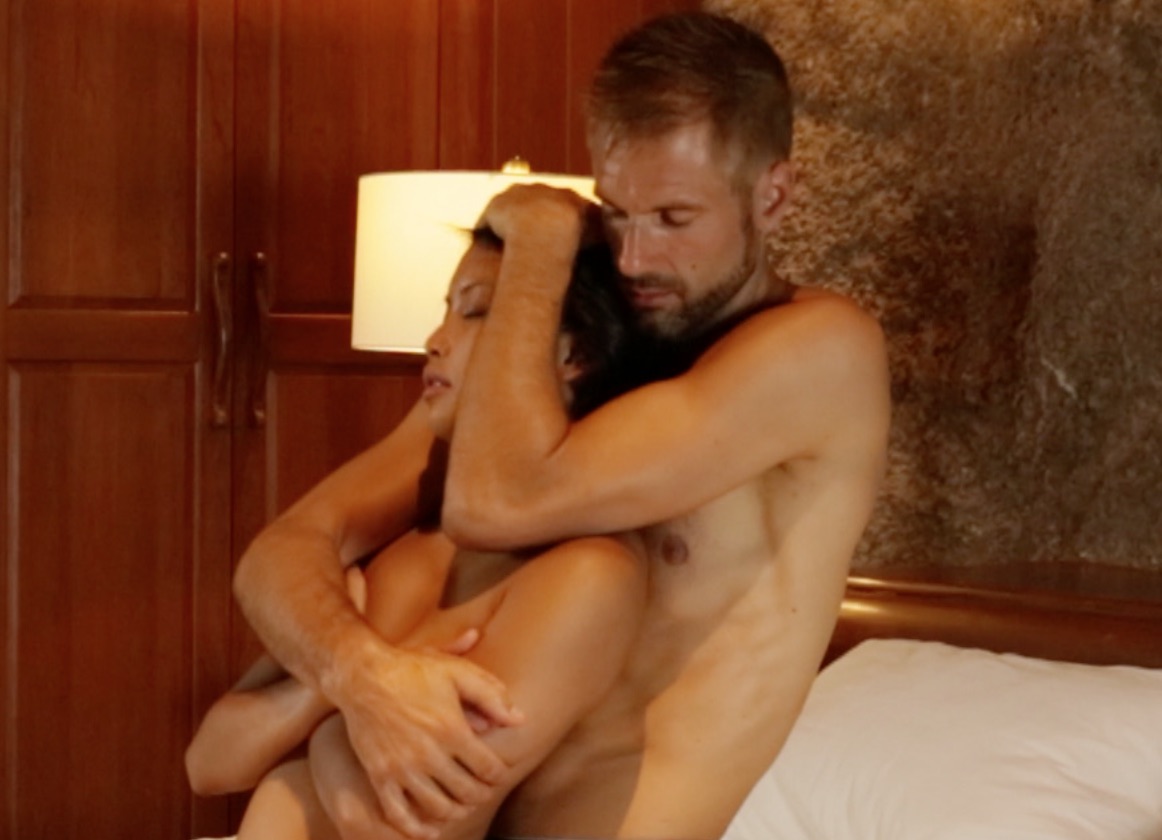 Both of you will be switching between different, and at times, intimate positions.
This massage will also focus on massaging the breasts. Not necessarily in a sexual way, but in a sensual way. For many women, having their breasts touched firmly and softly, with care, love, and understanding can be a very emotional experience.
As part of Tantric Date Nights, this massage is intended for the man to give to the woman. Every massage in every date night focuses on either the man or the woman. But you both can give and receive all massages, including most of this massage.
ICING ON THE CAKE - 3 TIPS FOR TANTRIC LOVEMAKING AND A SEXPERIMENT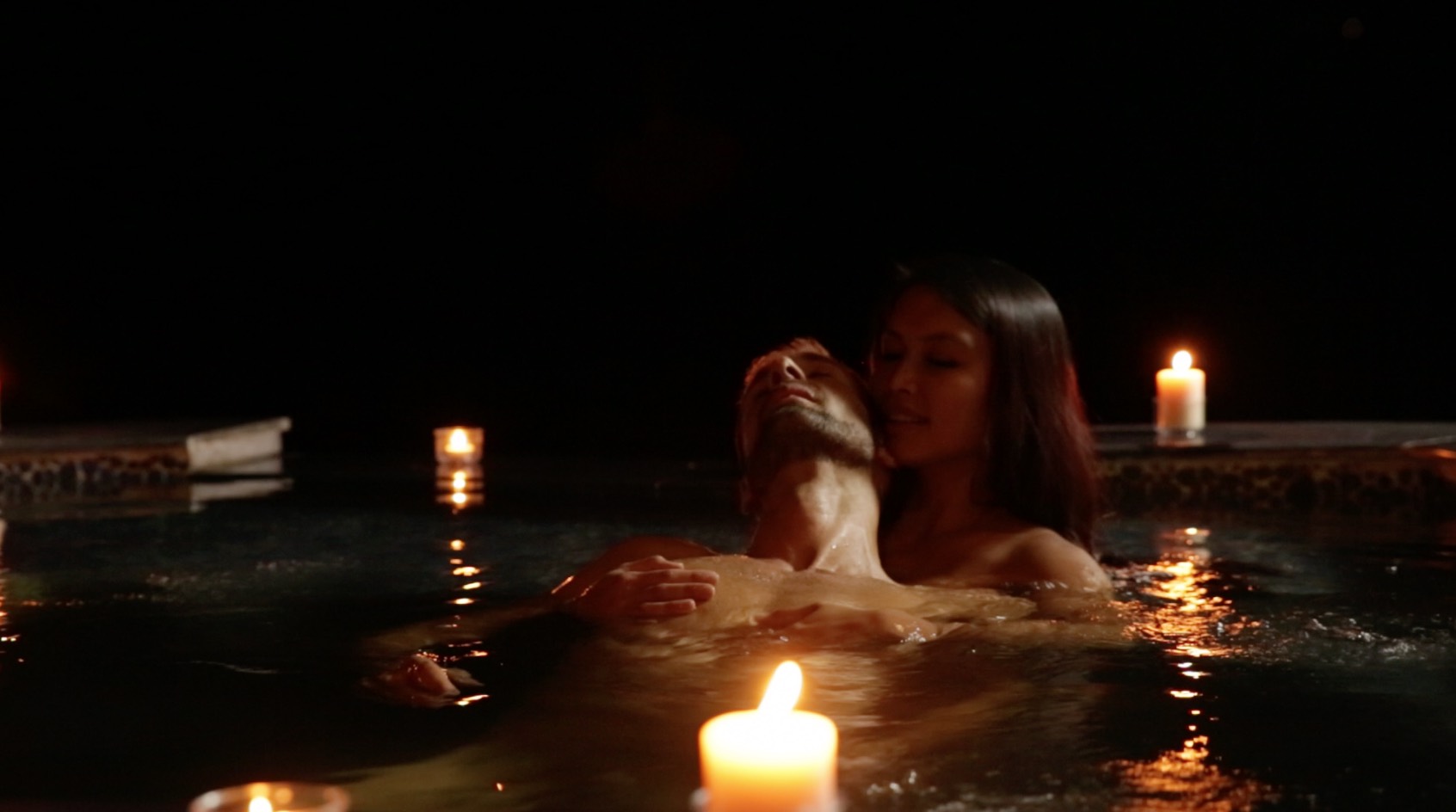 At the end of this Date Night, we encourage you to stay connected and continue playing with each other. At the end of the evening, you may take full advantage of how sensitive your touch and body feels.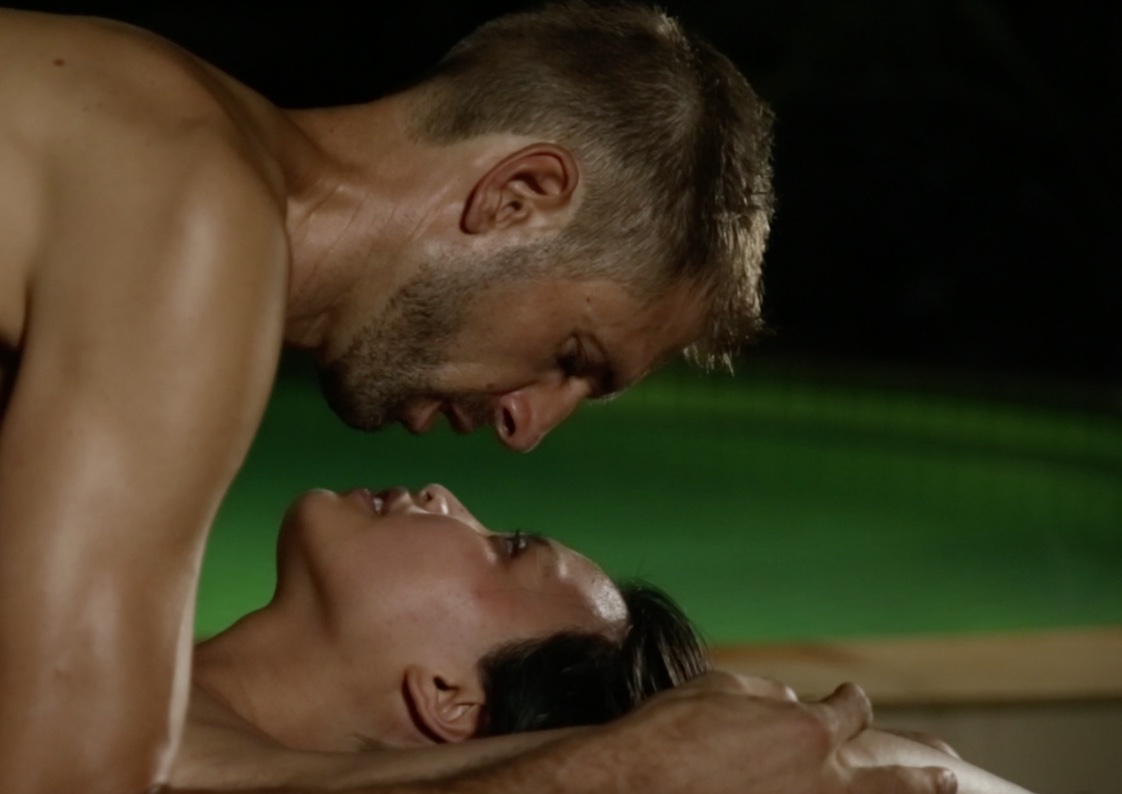 Before we say goodbye, we will leave you with three tried and tested tips and one fun sexperiment for you to try in your sexual play.
Join us on this erotic exploration through the heart, mind, body and senses. We will show you how to unlock your true potential as a sexual being and how to take your sexual play to levels it's never reached before.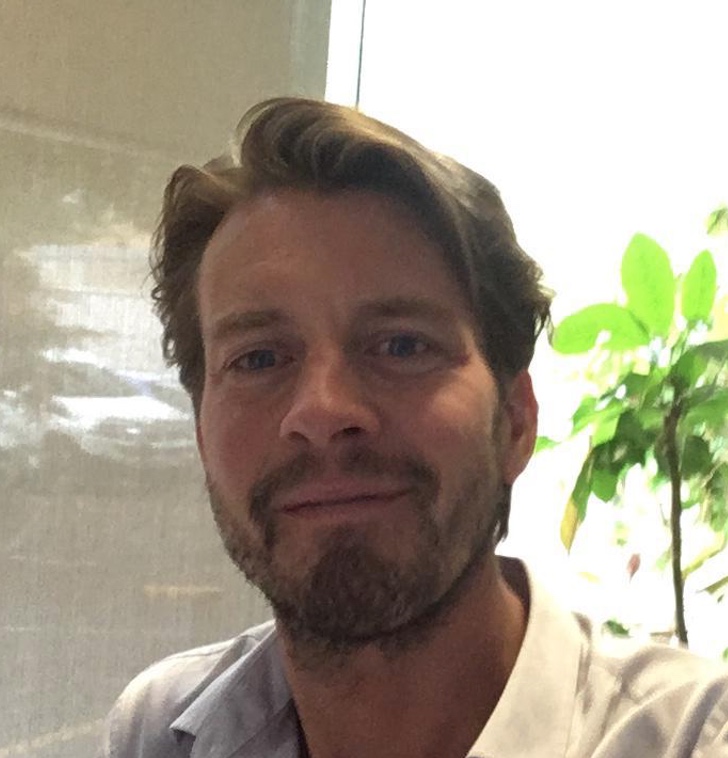 "She said it felt like she had just received a massage by a pro"

First thing that really hit me were the beautifully filmed demonstrations of the exercises, filmed in a chic honeymoon setting. These are simply jaw-dropping. I liked the balanced mix of background information, hands-on exercises and practical tips. This made our first steps in exploring tantra fun and easy. But really, what we have learnt feels much more comprehensive than what we expected 'tantra' to be.
The exercises - seemingly simple at first - gave me some great insights in how I could better and more intimately connect with my wife. We both learned valuable lessons on how we could avoid pleasing behaviour. This not only impacted our sex life for the better, but also how we met each other outside of the bedroom. Another one of these things that helped improve our connection with each other but even more so with ourselves, was learning to voice our desires and stating our boundaries. It is kind of weird that neither of us had ever really been taught how to do this, come to think of it. I wish I had known all this before.
Finally: I just loved improving my massage skills. The instructions were clear, and copying the strokes on screen was fun to do. My wife said it felt like she had just received a massage by a pro. Repeating her favorite massage just a few times made me confident enough to do it on my own. The massage only got better, since now I can focus even more on how she responds to the massage 😁.
- Arnout, Sydney, Australia
This course is closed for enrollment.
Frequently Asked Questions
When does the course start and finish?
The course starts as soon as you subscribed! It is a completely self-paced online course - you decide when you start and when you finish. Yes, we build it for 4 nights and advice to do 1 evening every 1 or 2 weeks, but you are free to choose your own pace.
How long do I have access to the course?
How does lifetime access sound? After enrolling, you have unlimited access to this course for as long as you like - across any and all devices you own.
What if I am unhappy with the course?
We would never want you to be unhappy! If you are unsatisfied with your purchase, contact us in the first 15 days and we will give you a full refund.