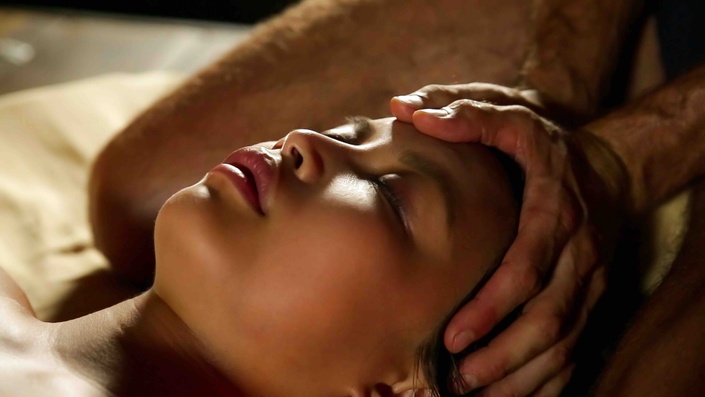 Date Night 4: The Art of Touching
Discover new and creative ways of touching each other, explore erotic energy play & learn to give a professional tantric massage.
Watch Promo
THE WAY OF THE ULTIMATE LOVER
In this final Date Night we will combine all knowledge of the first three nights and take it to the next level. During this night, we will expand your pleasure toolbox with exercises that will ignite your brain and activate your senses.
You are going to use your body in very creative ways. In a beautiful demonstration we will show you what Tantric energy play looks like and how it can transform your love life.
Course Curriculum
BEFORE WE START
Available in days
days after you enroll
EXTRAS
Available in days
days after you enroll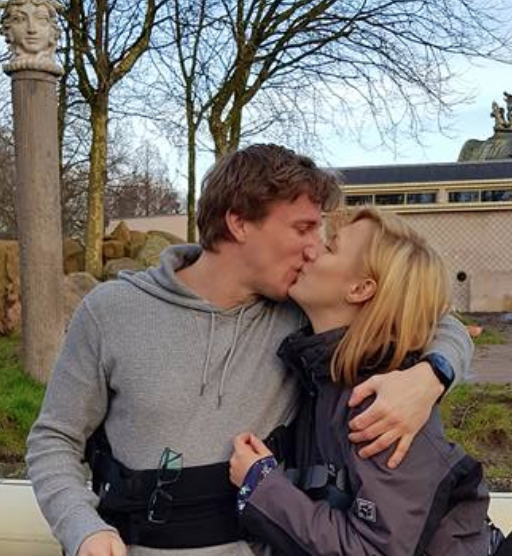 "It helped us connect in softness with each other"

"We had a very relaxing evening! We find it difficult at times to schedule connection time with each other, as we both have busy lives. But after watching your welcome video, I really got in the mood for the date nights. I loved preparing the play space! The demonstrations, set in tropical surroundings, are stunning. Following the clear instructions and doing the exercises really helped us stepping out of our normal patterns. I have never given a guided massage before, and I really enjoyed doing it. And my boyfriend loved receiving it 😉. The date nights' structure really helped us connect in softness with each other."
- Cindy, Rotterdam, the Netherlands
WHAT YOU WILL LEARN DURING THIS DATE NIGHT
✓ Align your breathing and movement to relax, open and energise your bodies
✓ Discover creative ways of touching each other that will blow your mind
✓ Learn the art of Tantric energy play to transform your love life
✓ Learn a step by step full body Tantric massage
✓ Learn about these essentials of Tantric lovemaking:
How to let go of expectations and experience all your erotic interactions as new and fresh

How to get yourself and your partner out of the head and into the body

Following your sexual impulses, being vulnerable and stepping outside of your comfort zone

The art of thrusting
(Click here if you want to check out the other Date Nights.)
WHAT WILL YOUR EVENING LOOK LIKE IN DETAIL?
START WITH PREPARING YOUR DATE NIGHT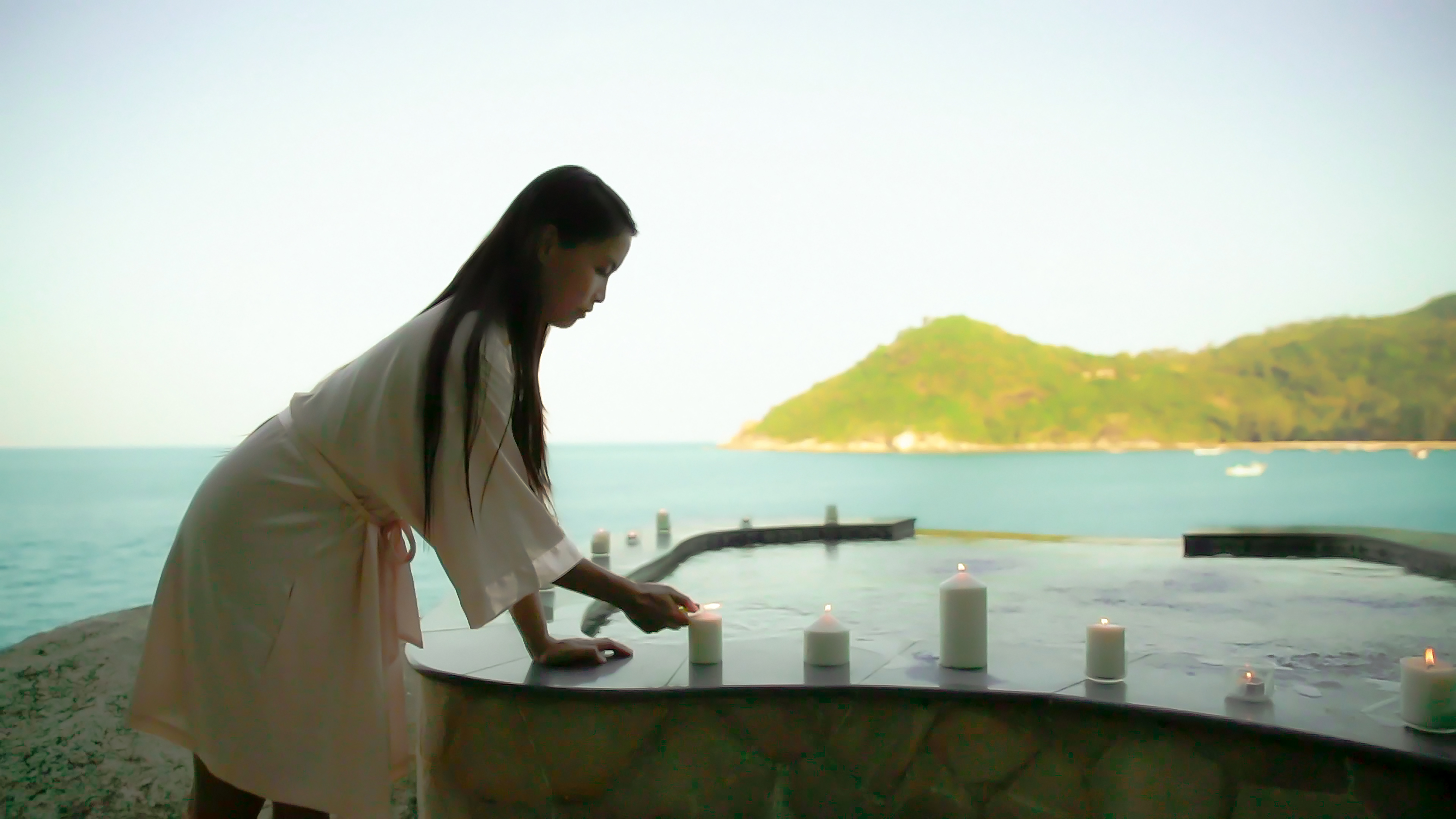 We will show you how to get ready for each Date Night. We start by creating a sexy space.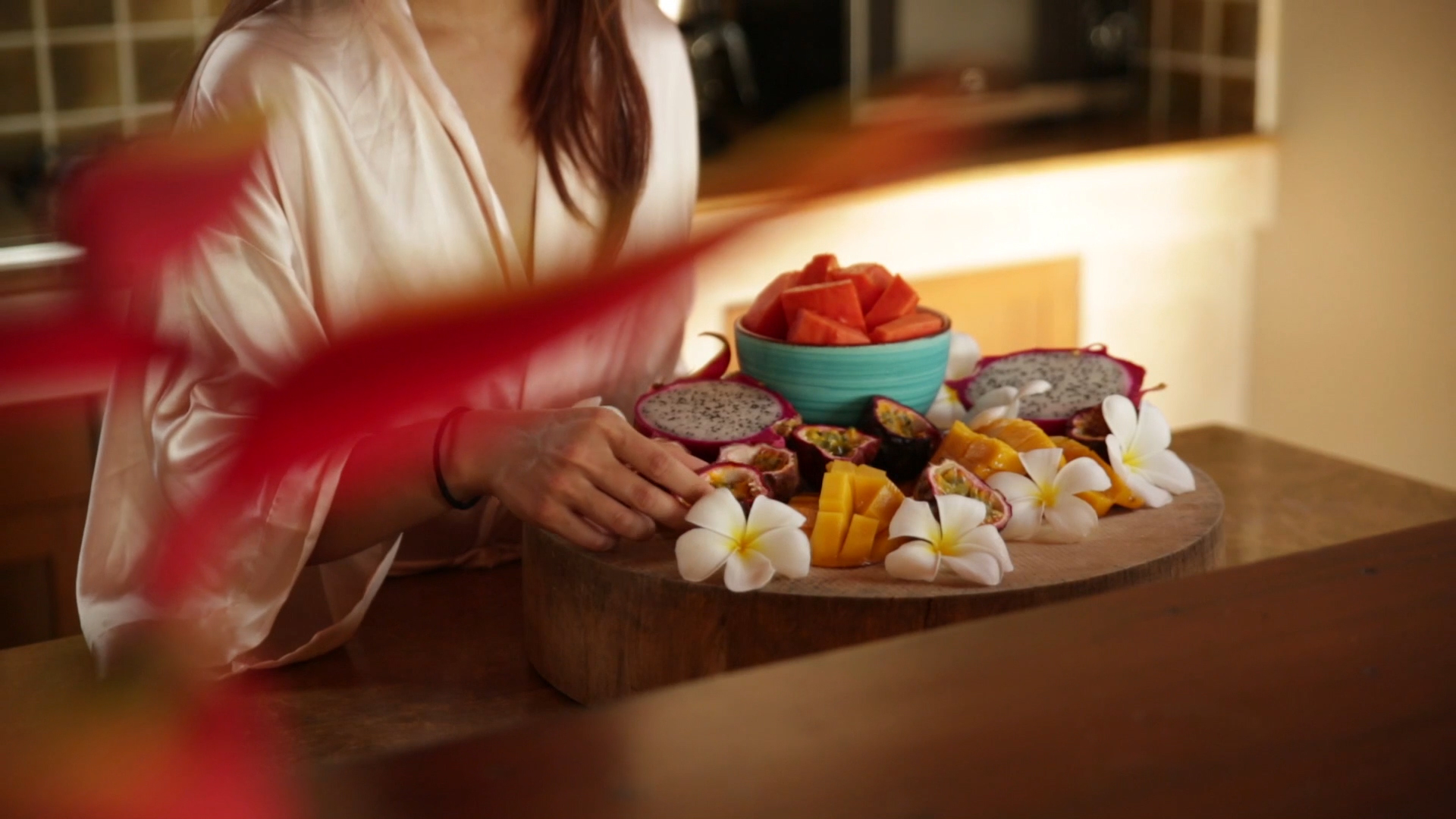 We'll show you how to use lighting, music and food to create a full sensual experience.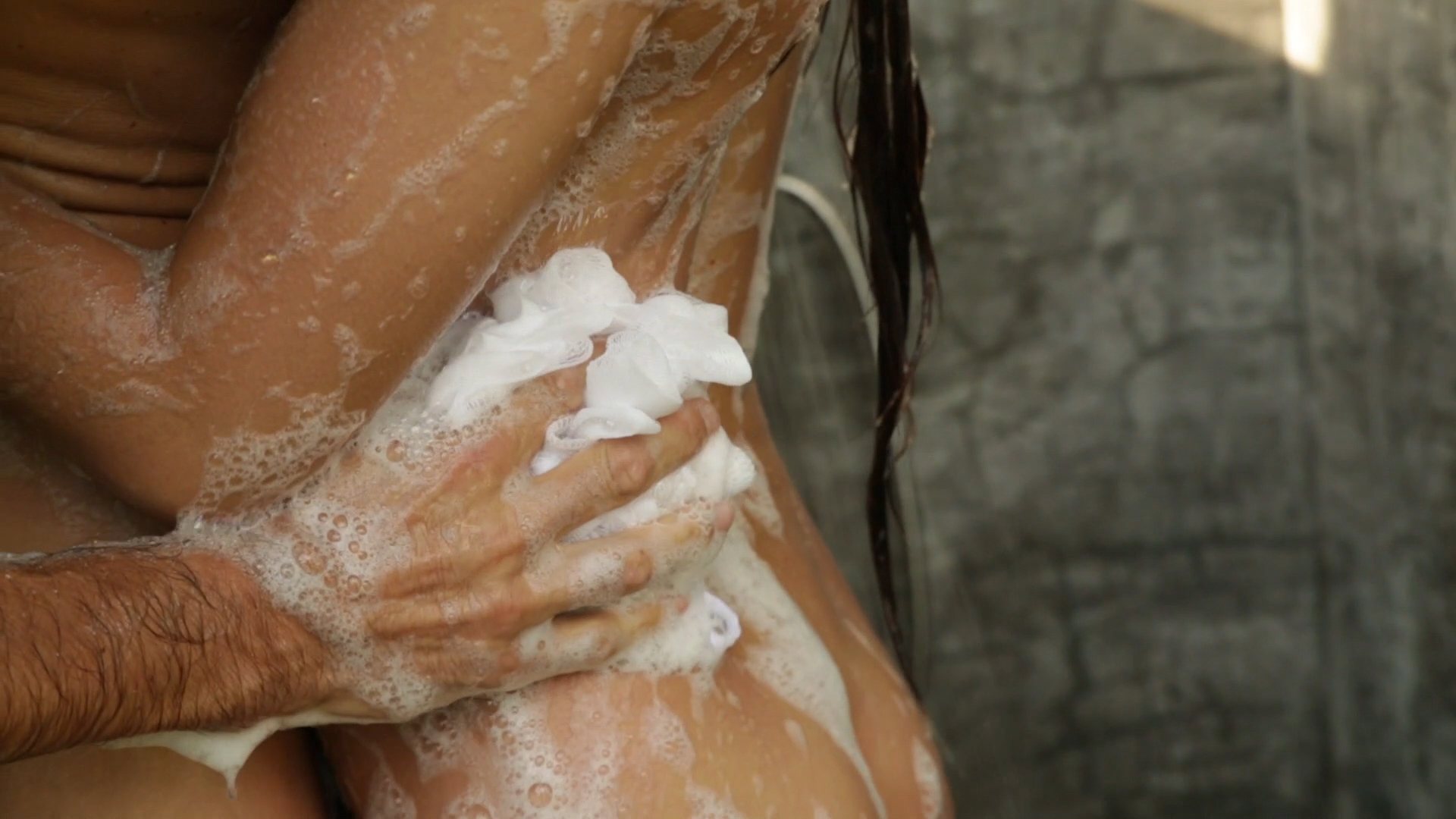 Then we will show you how to get in the mood on the days leading up to the Date Night.
WE START WITH A SENSUAL BREATH WORK EXERCISE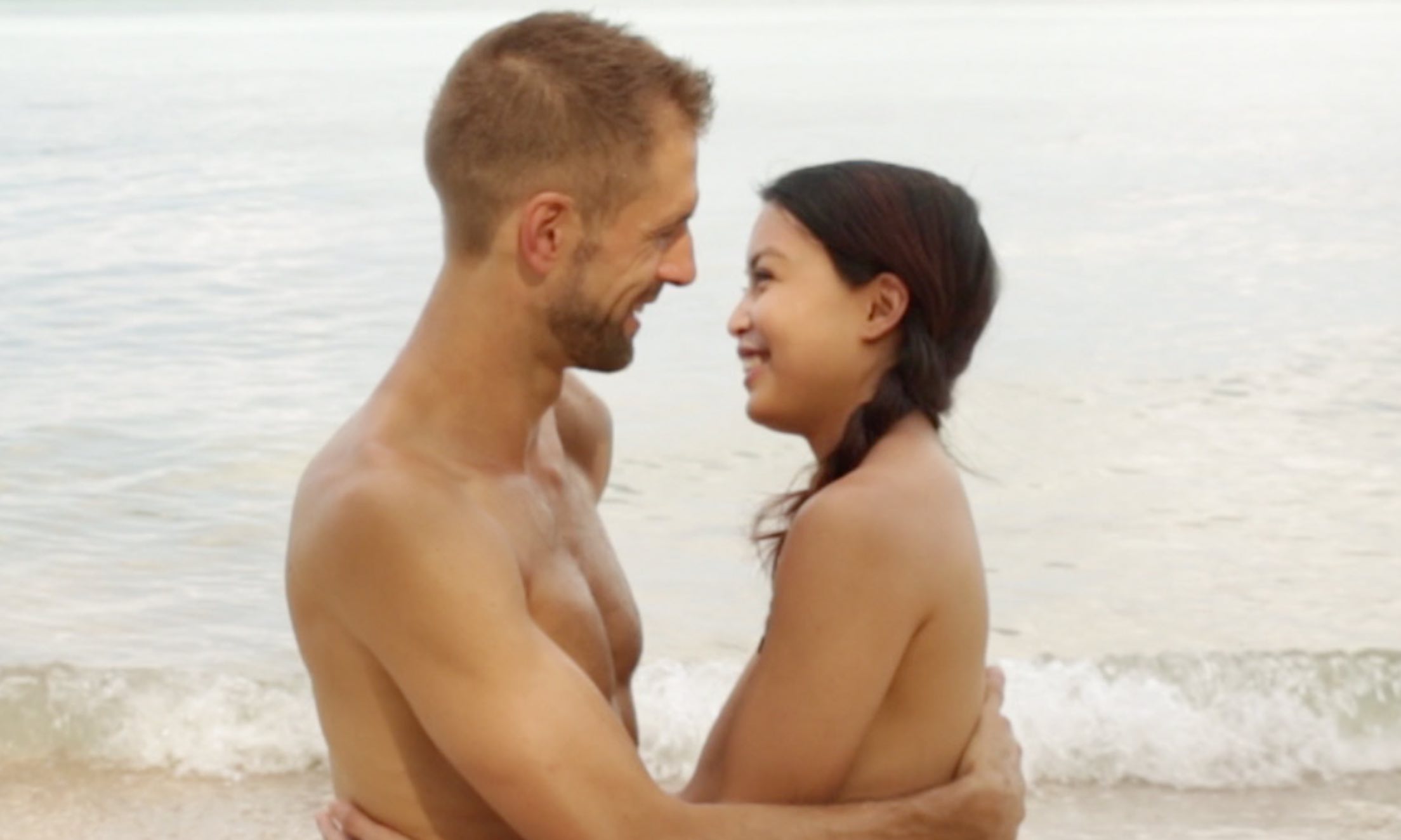 In this breathing exercise, you will align both your breathing and your movements with each other. Your bodies will be closely pressed against each other.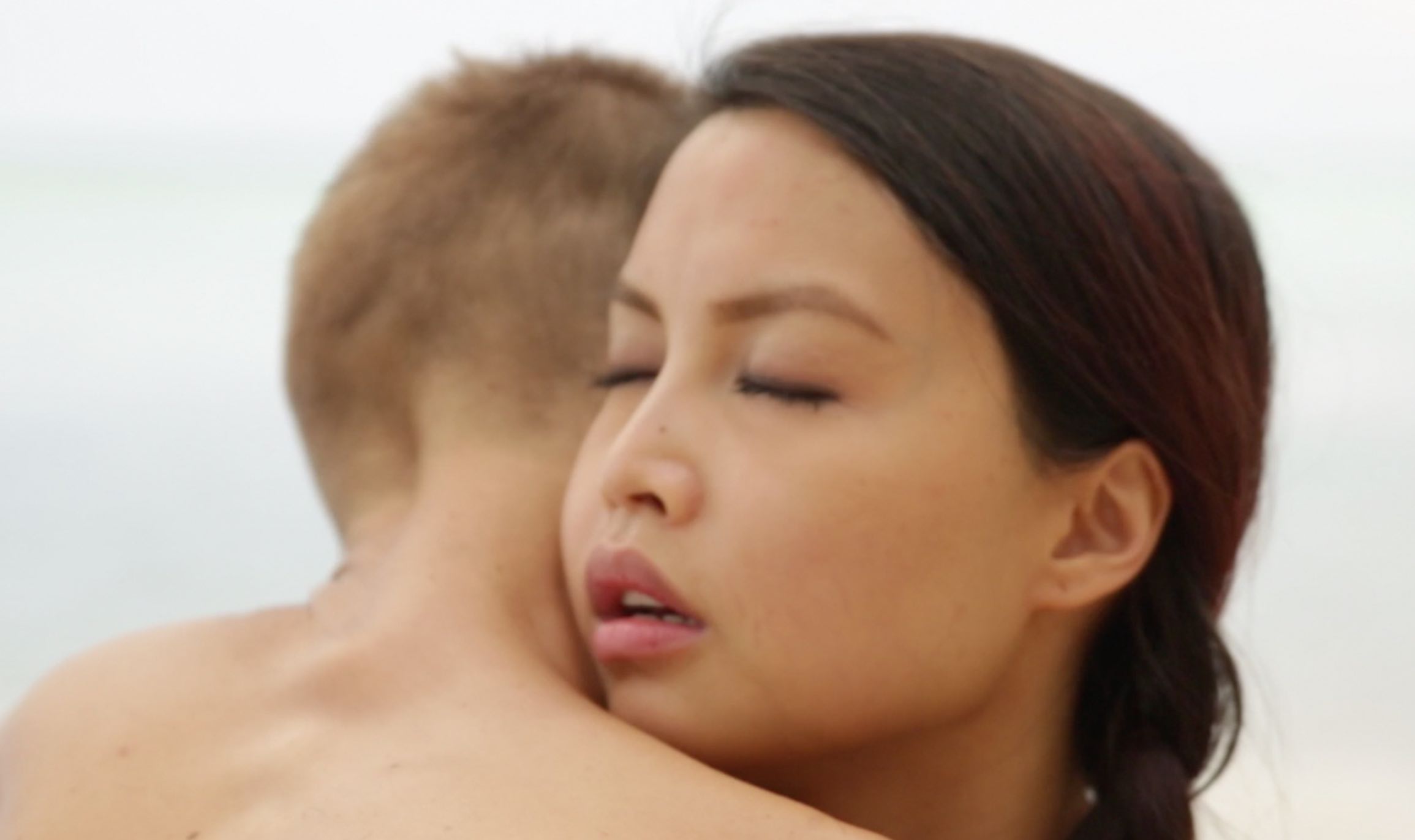 During this powerful and sensual exercise, you may feel different emotions come up. This breath work exercise is a beautiful way to connect deeply with each other and prepare yourself for the rest of this Date Night.
THEORETICAL BACKGROUND & SCIENTIFIC FUN FACTS
Before every exercises, your instructor Yves will explain the goal and relevance of the exercise with theoretical background. We have also included animations to show you what happens in your body on a scientific level as well as energetic level during the different exercises.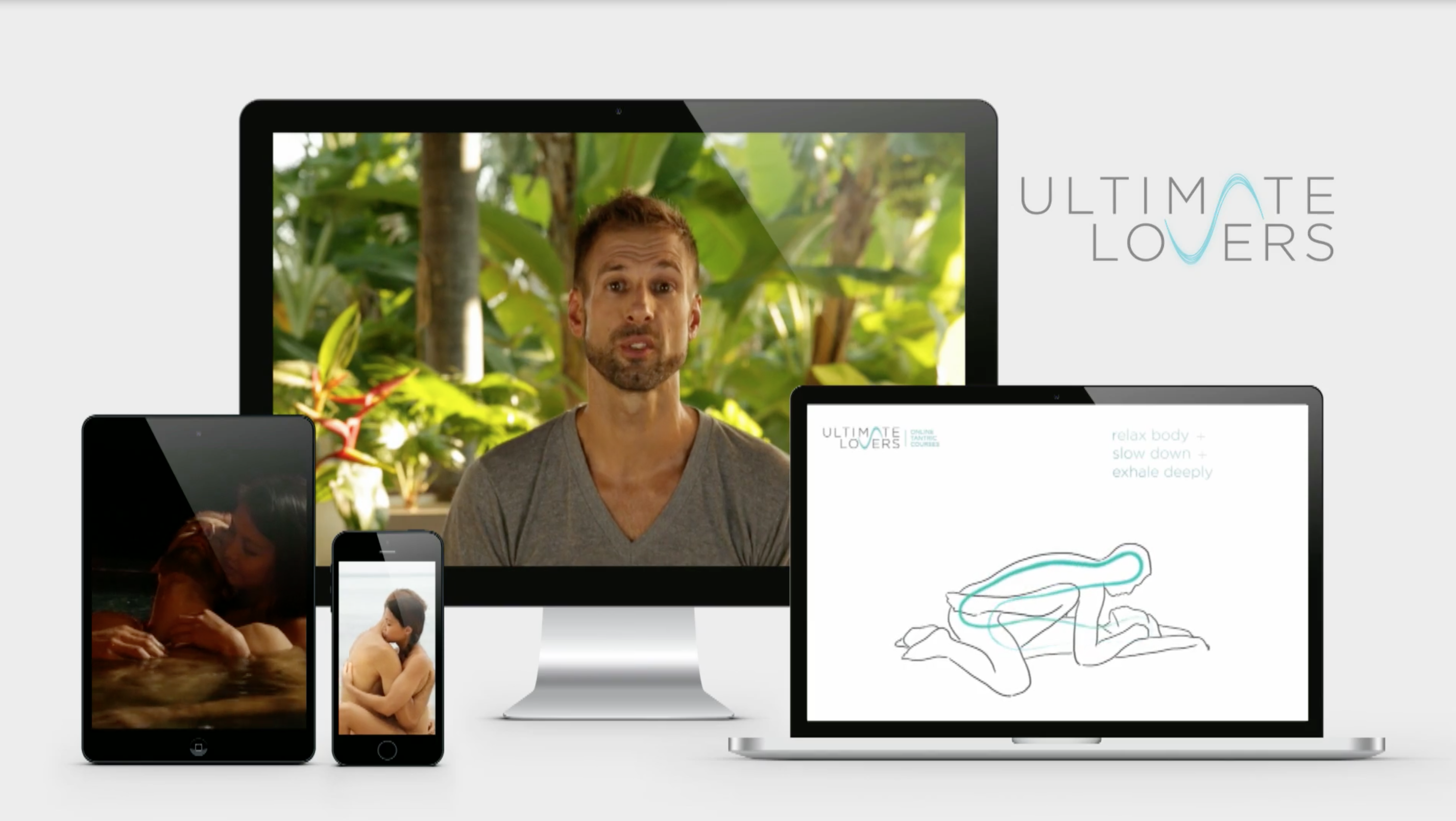 TIME TO GET CREATIVE WITH YOUR BODY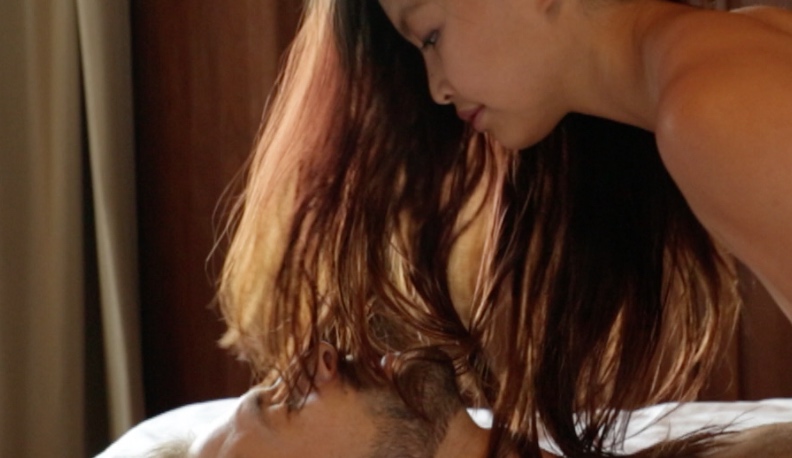 In this exercise you are going to get creative with your body by giving each other a full body massage. However, this will probably be a very different massage than others you have given before.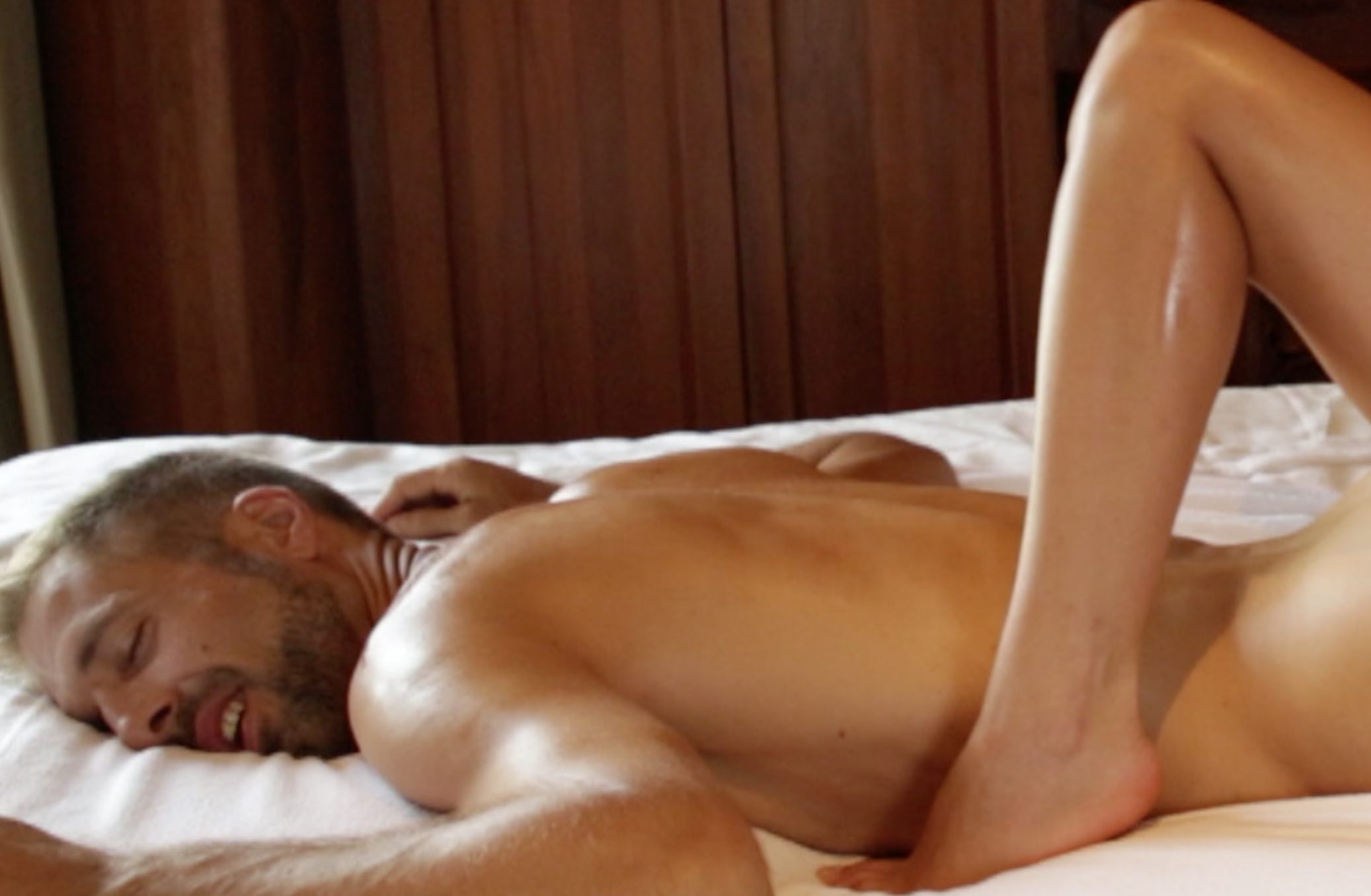 We don't want to spoil the surprise yet by telling you what you are going to do, but we are positive it will blow your mind! Ester and Yves will give you a beautiful demonstration to help you on your way.
HOW TO PLAY WITH YOUR PARTNER: THE ULTIMATE LOVERS WAY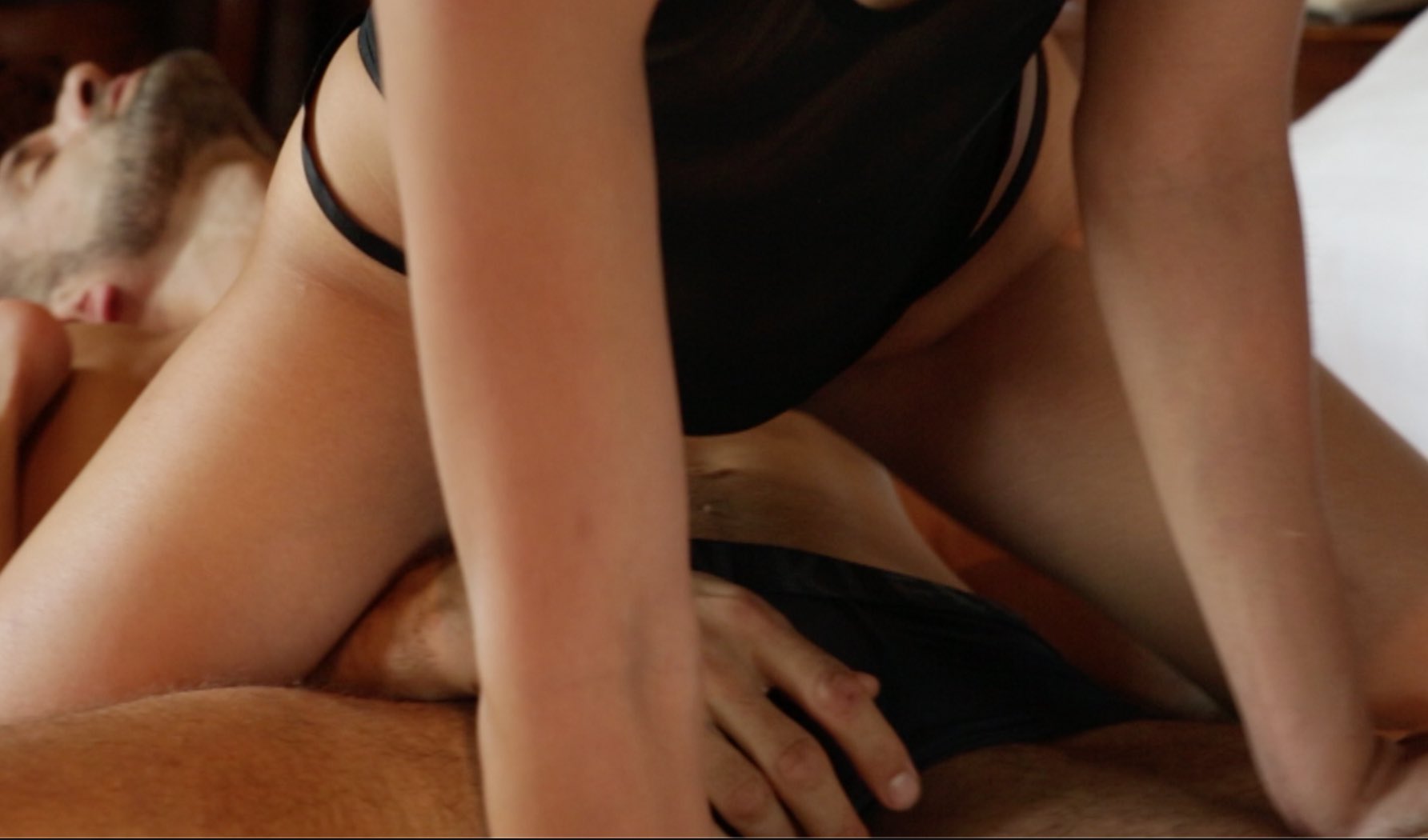 In the former Date Nights we gradually worked on your touch skills. We explained the importance of experiencing pleasure directly, for yourself, instead of just pleasing your partner. Everything you have learned so far comes together in this powerful and mind blowing exercise.
In this exercise, you are going to touch your partner's whole body, solely for your own pleasure, but naturally, in a consensual way.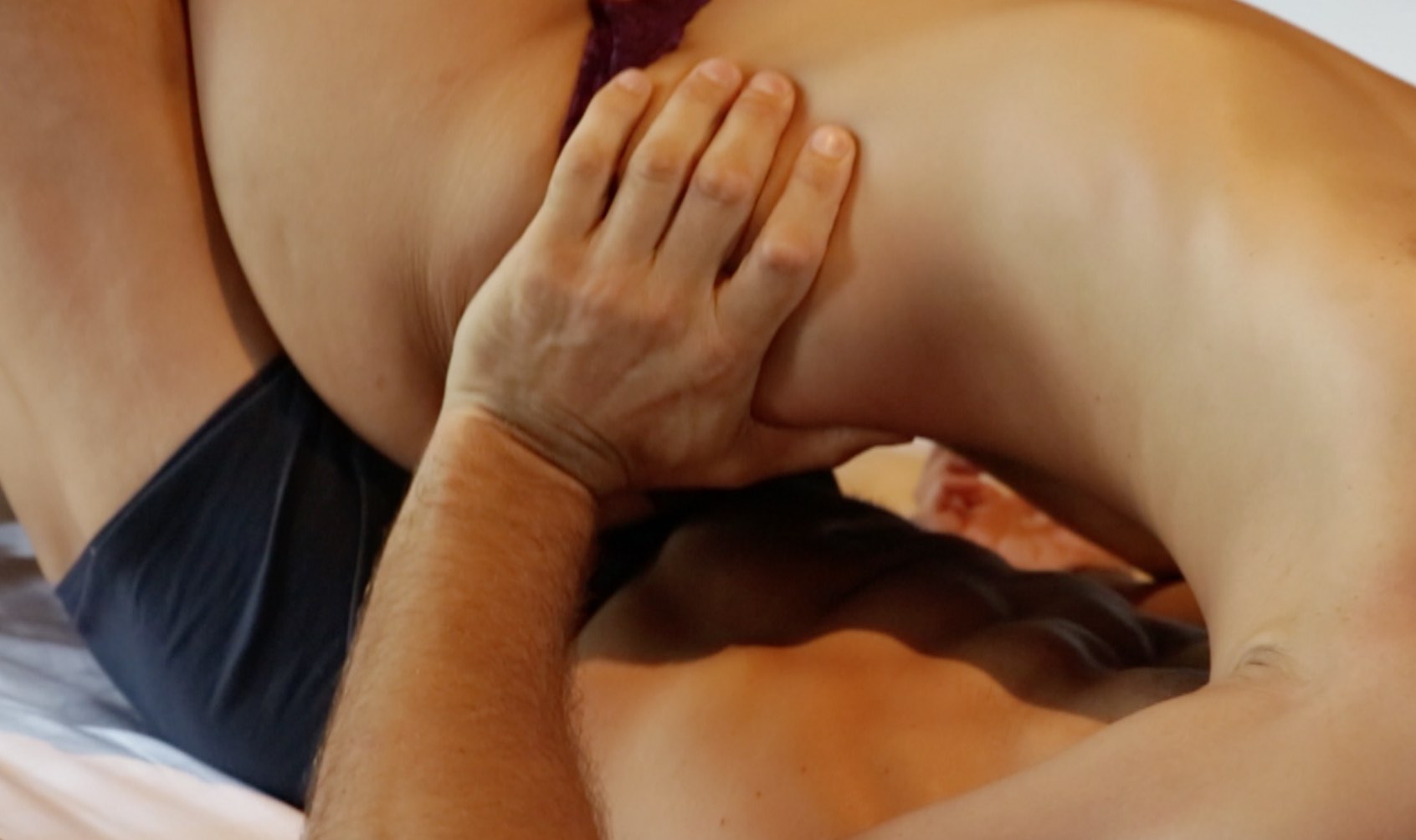 If you haven't done the other Date Nights first, you may find this exercise somewhat challenging. However we urge you to do this exercise more often, taking the instructions in the demonstration to heart. You will find that the more often you do this exercise, the more powerful it will become. This truly is a great exercise that has the capacity to propel your sex life to the next level.
RESETS AND SHARINGS BETWEEN EXERCISES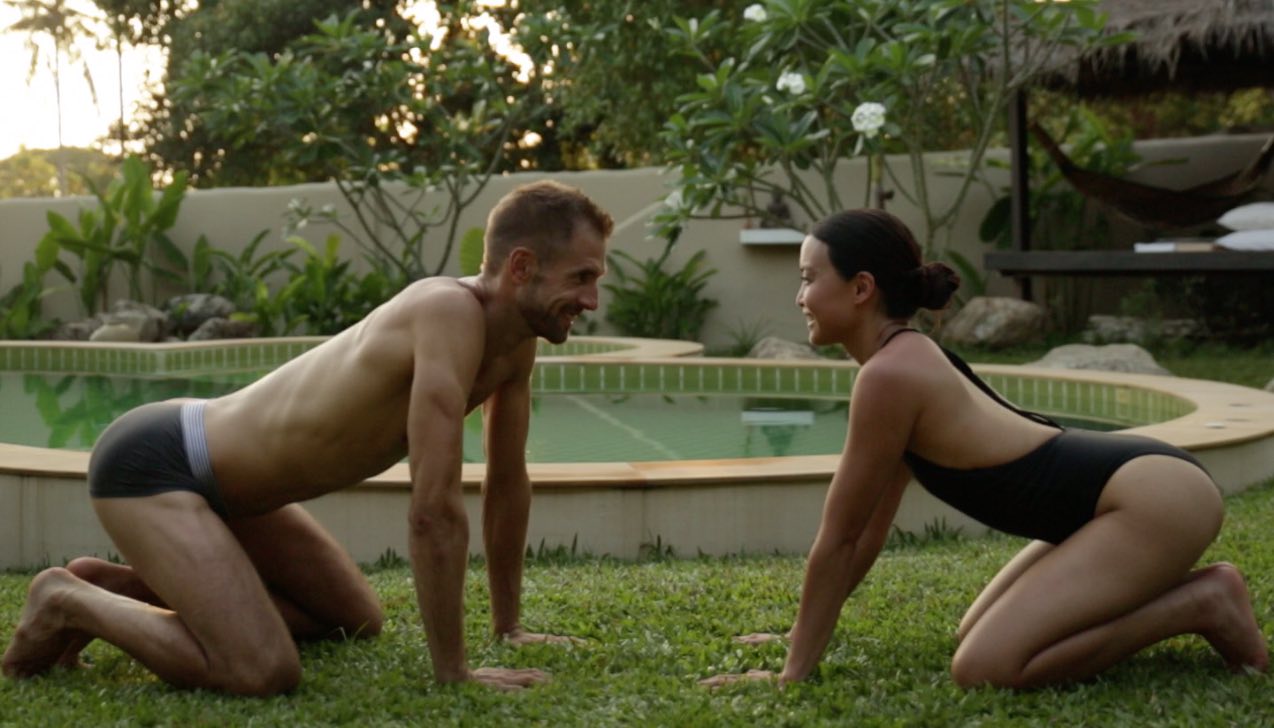 In order to keep things from getting too serious, we will provide you with fun and light exercises to reset yourselves in between all the main practices.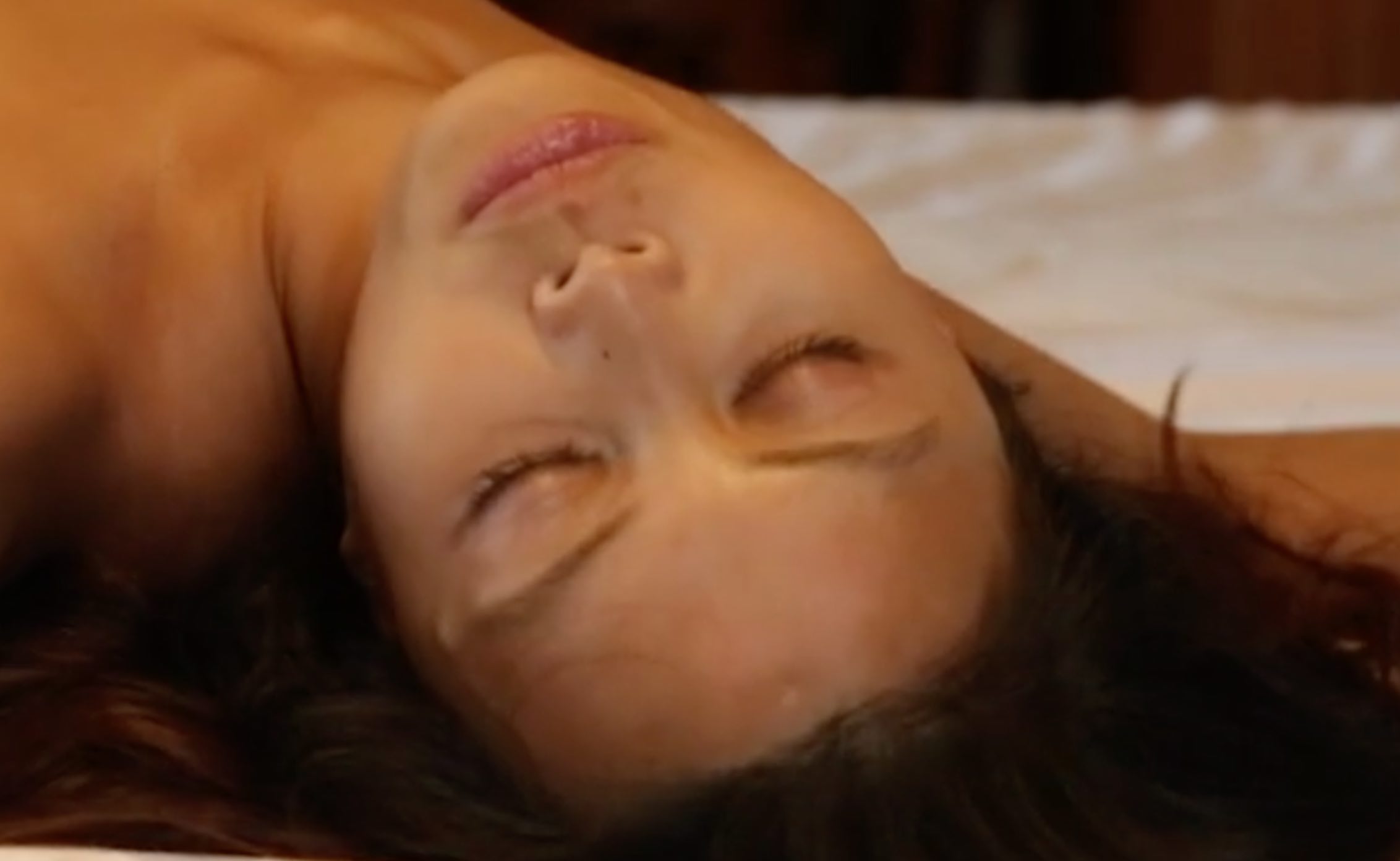 In the Tantric Date Nights, we will be working intensively with your bodies. You will learn everything you need to learn through bodily imprints. To be embodied means to be fully present in your body during sex. It's about feeling your body fully and connecting with your senses, instead of being stuck in your head or your genitals.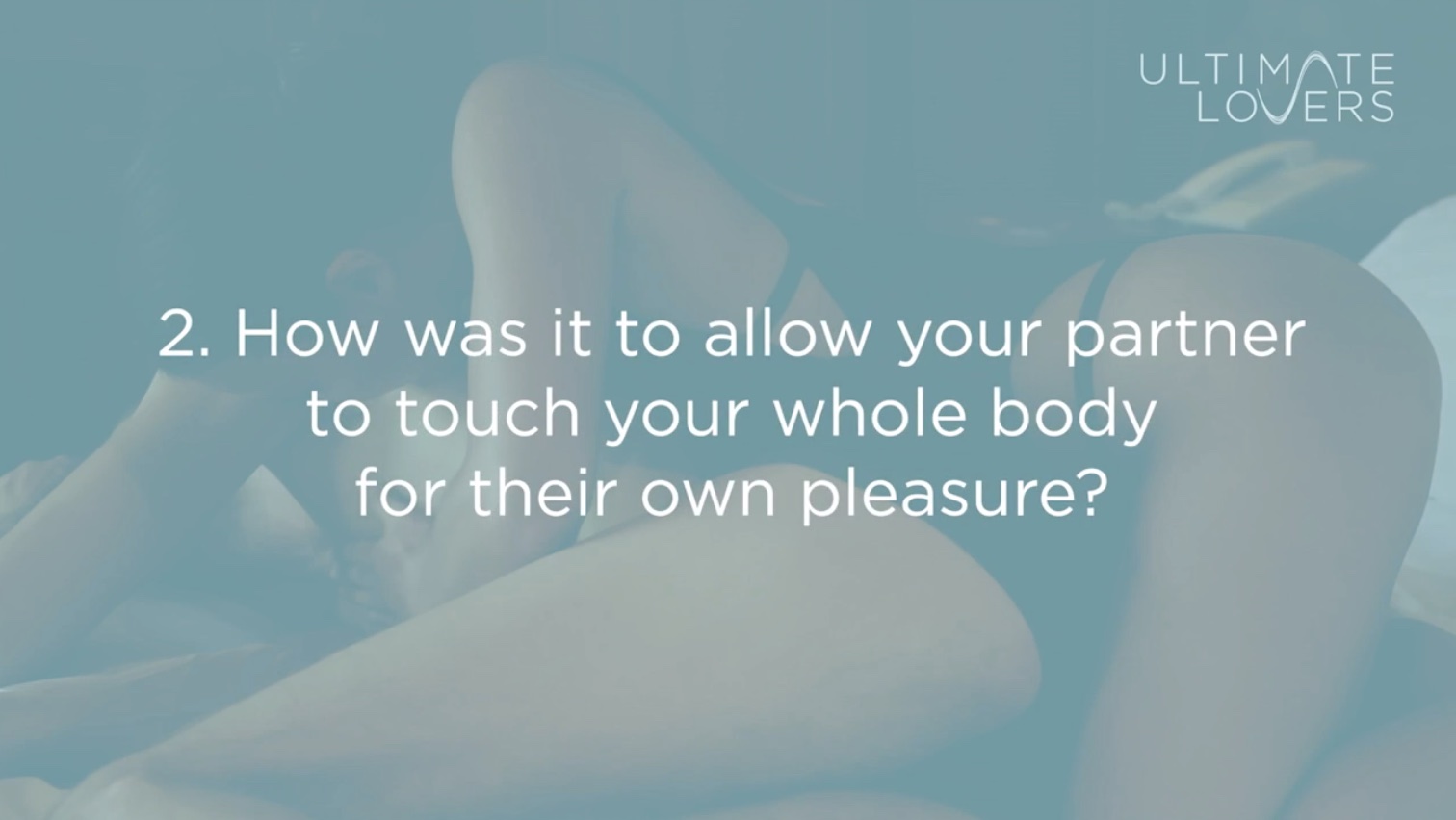 In order to improve embodied awareness, and to learn from and understand each other, you will need to learn how to share your experience with each other. In this Date Night, we will guide you through this sharing process.
GIVE YOUR PARTNER AN EROTIC MASSAGE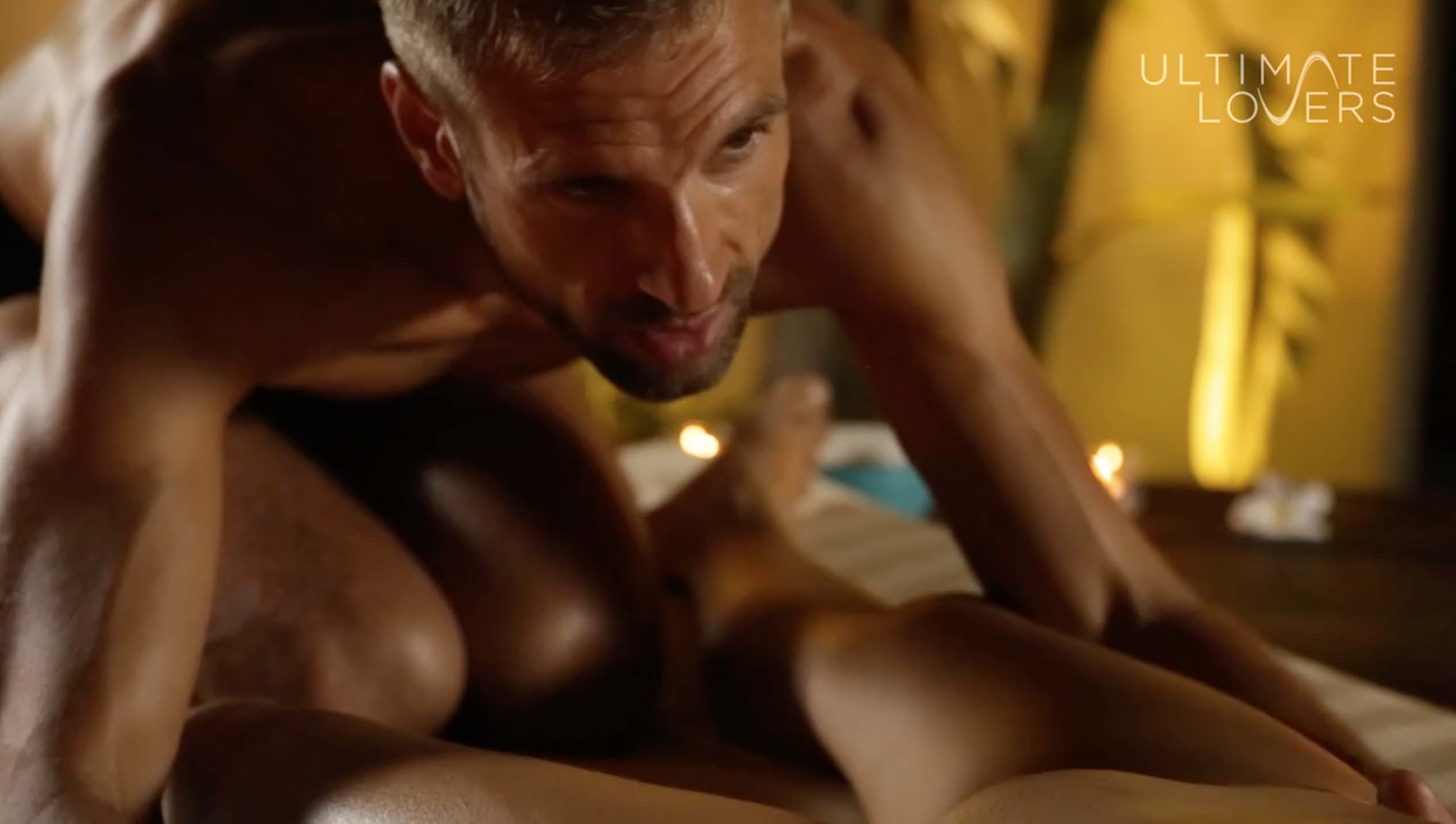 In order to become an ultimate lover and learn how to tune in to both yourself and your partner, you will need to resensitise your touch and your body, so you experience feeling from head to toe. Working on your sensual touch - and this doesn't necessarily mean soft - is probably the most important element of these Tantric Date Nights. Most people have limited understanding and experience of how to touch another person in a way that opens up the body and raises the sexual energy.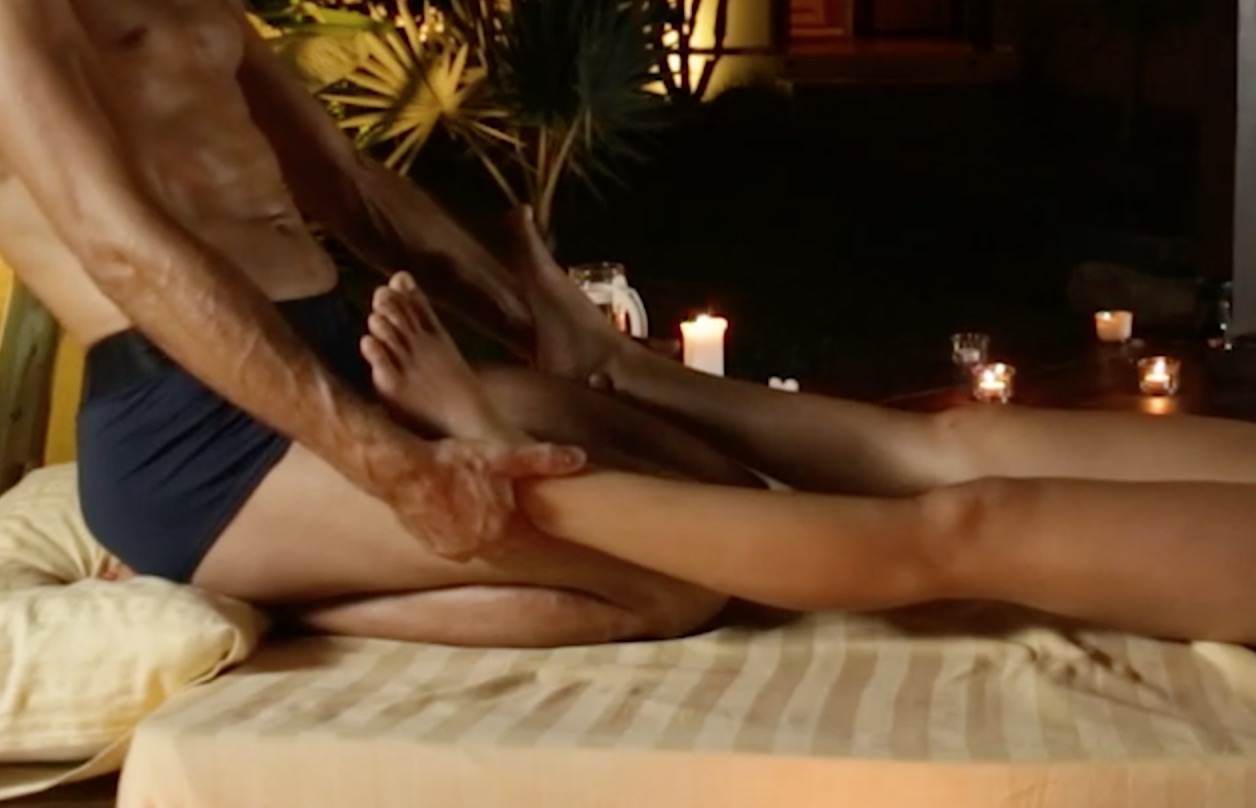 To help you with this, we have included a beautiful massage in every Date Night. In tonight's massage exercise we will demonstrate and teach you the second part of a tao erotic full body massage.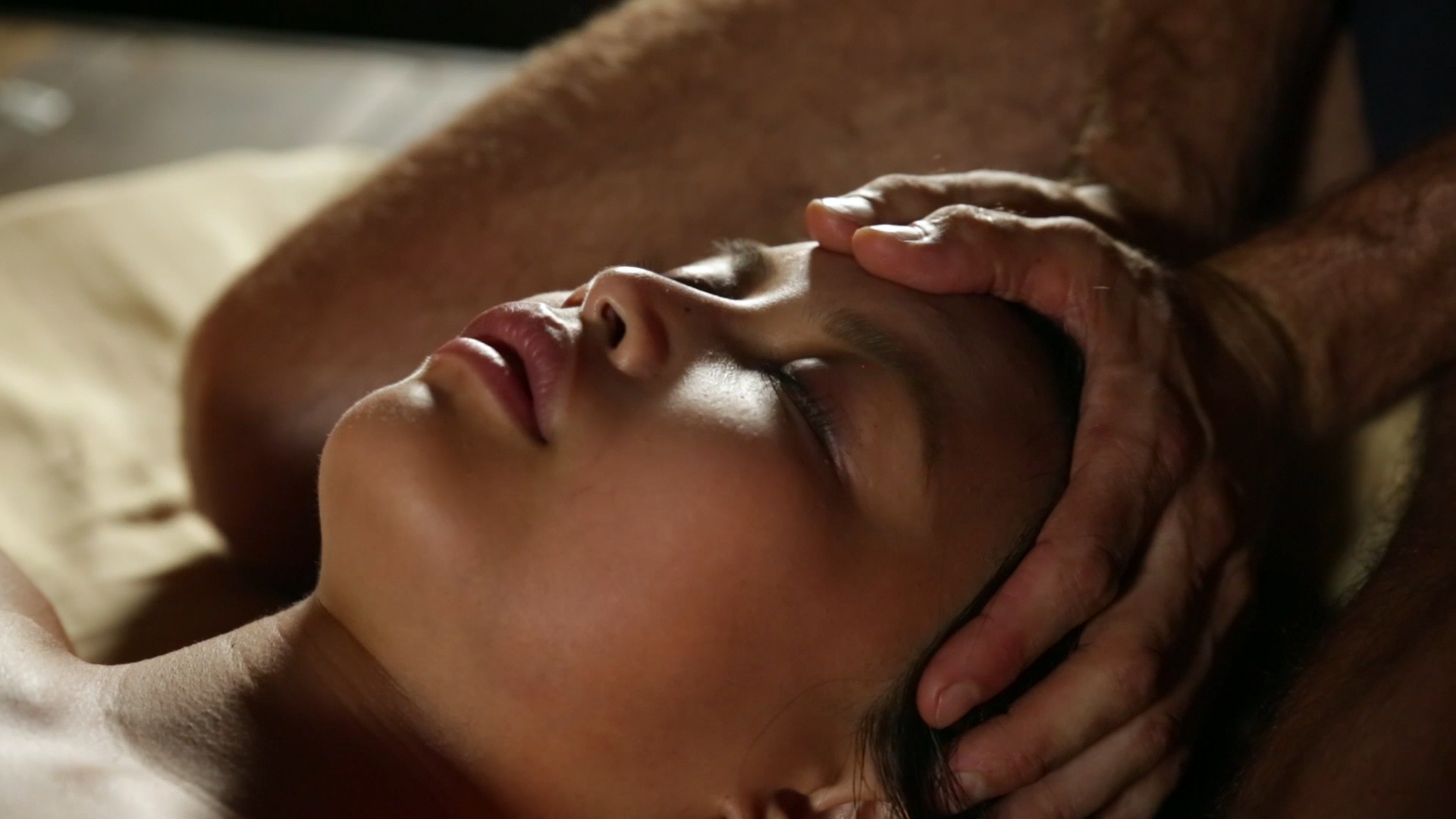 In this Date Night the man will massage the woman's front side. All you have to do is watch Yves and copy his moves as his hands glide over Ester's body.
In the third Date Night, Ester massaged Yves' back side. The third and fourth Date Night massages create a beautiful, deep and complete massage of the whole body. These massages can be used for both men and women, so you can always swap and try both on each other.
WE END THIS DATE NIGHT WITH TIPS AND A SEXPERIMENT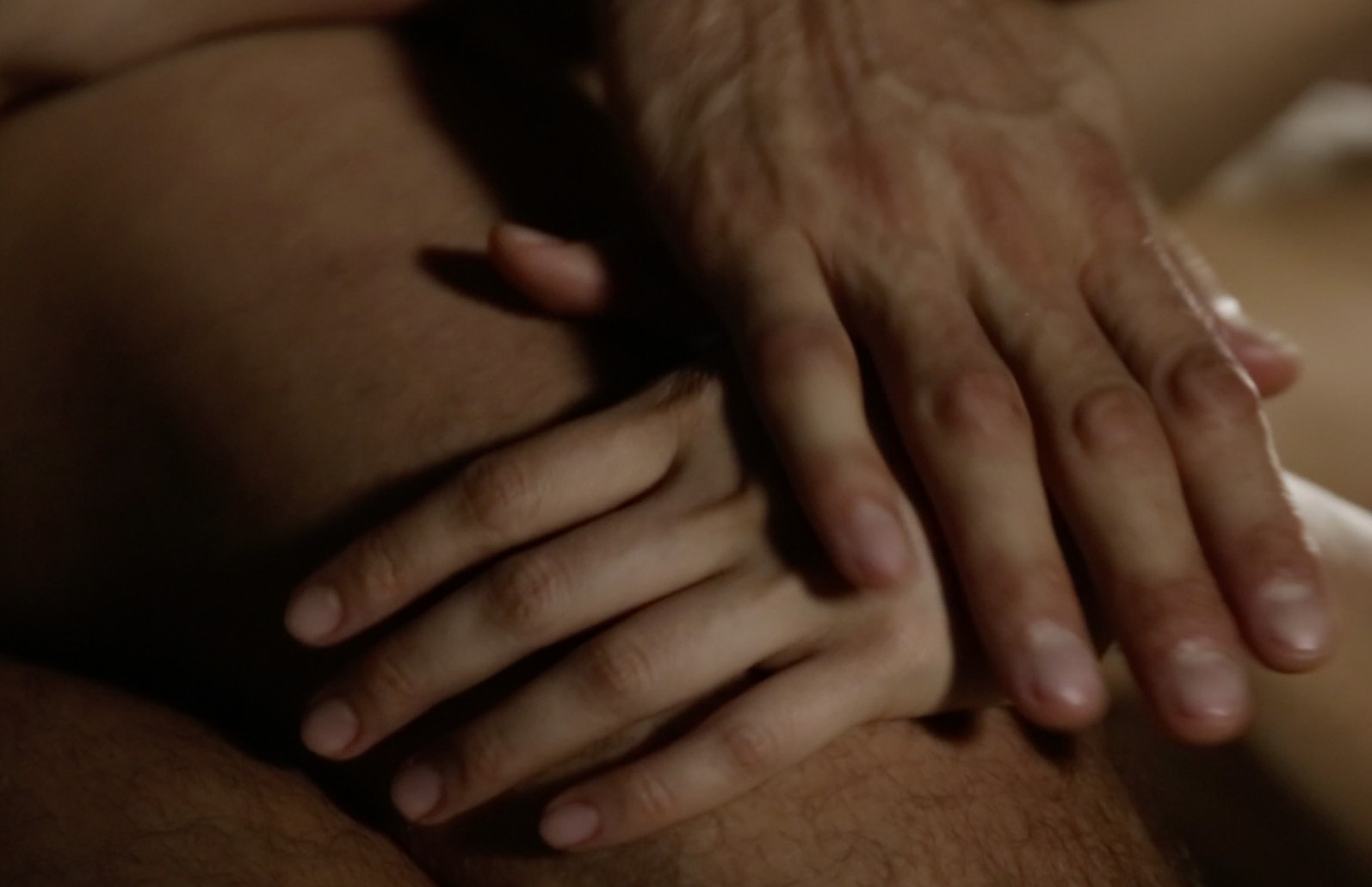 A the end of this Date Night, we encourage you to stay connected and continue playing with each other.
With every Date Night, we have added more exercises and tips for you to practice. Bringing all of these together will make your sexual play deeper, more connected, and more ecstatic. But regardless if this is your fourth or first Date Night, you will probably notice how sensitive your touch and body have become over the past few hours.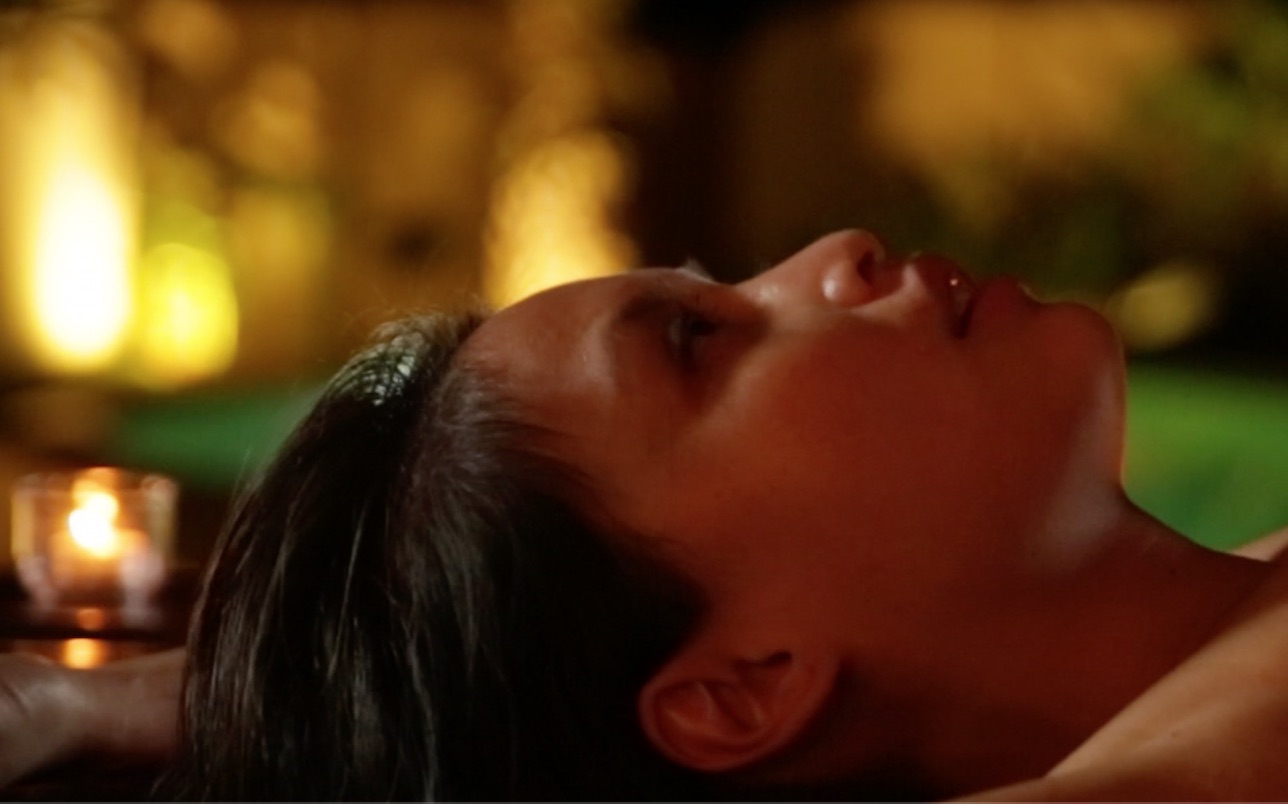 Before we say goodbye, we will leave you with three tried and tested tips and one fun sexperiment for you to try in your sexual play.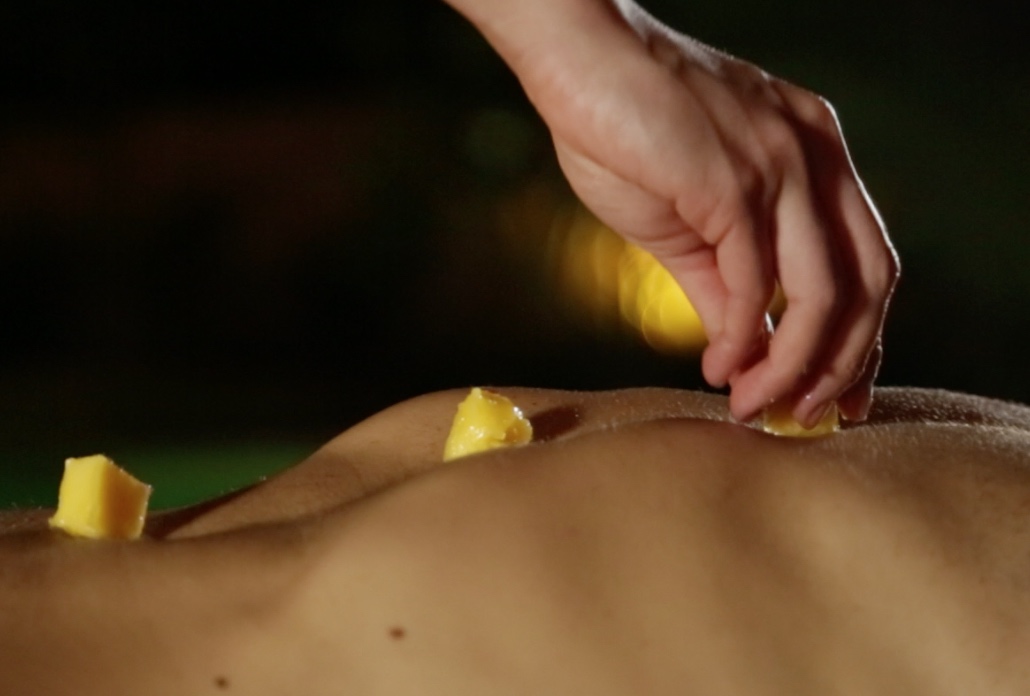 Join us on this journey through the heart, mind, body and senses. We will show you how to unlock your true potential as a sexual being and how to take your sexual play to levels it's never reached before.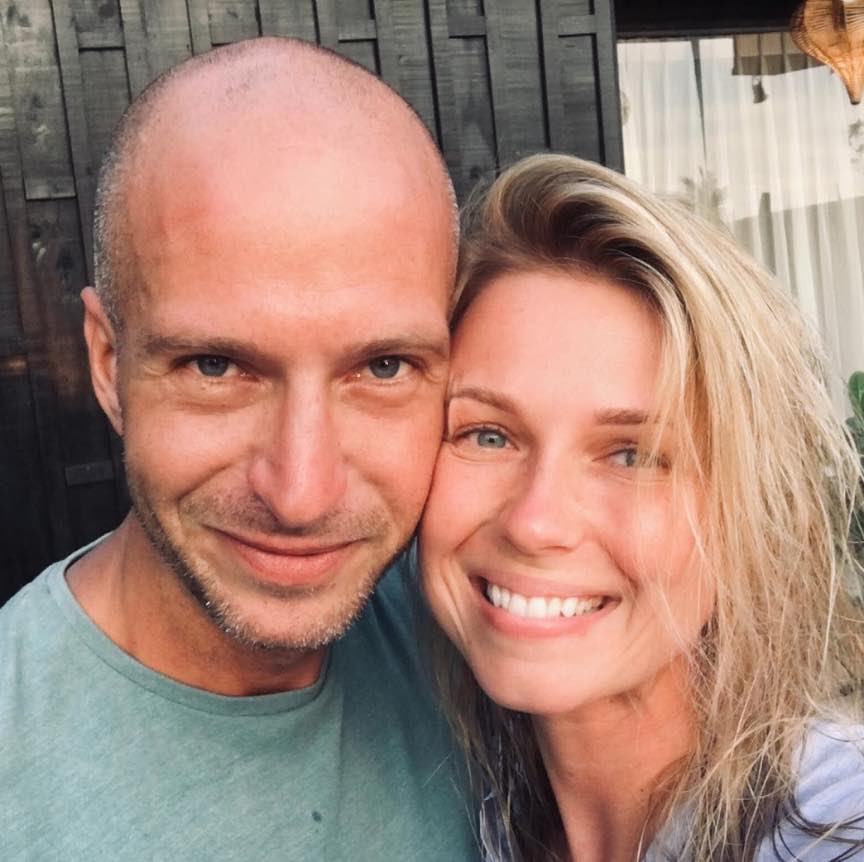 "It felt like our own private workshop"
Doing the date night's exercises and sharings with each other helped bring a depth of connection to our sexual play that we hadn't experienced before. We never realised just how passionate we could look at each other. Or how much energy we could move through the other's body with just our hands alone. Yves showed us how we could connect with each other by not only using our hands and bodies, but also our breath. This not only made our bodies much more sensitive. It also fired up our desires big time!

We would say that Tantric Date Nights should be the starter kit for everyone who longs for a deep sexual and sensual connection with their partner.
Yves' explanations, as well as the beautiful demonstrations of the exercises, massages and tantric experiments, were very inspiring. It felt like we had our own private workshop where everything was slowed down and talked about in a way that made it safe to share whilst also being sexy and fun.
Thank you Yves!
- Santa and James, London, United Kingdom
This course is closed for enrollment.
Frequently Asked Questions
When does the course start and finish?
The course starts as soon as you subscribed! It is a completely self-paced online course - you decide when you start and when you finish. Yes, we build it for 4 nights and advice to do 1 evening every 1 or 2 weeks, but you are free to choose your own pace.
How long do I have access to the course?
How does lifetime access sound? After enrolling, you have unlimited access to this course for as long as you like - across any and all devices you own.
What if I am unhappy with the course?
We would never want you to be unhappy! If you are unsatisfied with your purchase, contact us in the first 15 days and we will give you a full refund.